American magazine Cycle World rebuilds itself as a glossy quarterly.
We've made no secret of our views on the motorcycle industry and publishing in particular here at Motofire. Some of us here have some experience within both areas whilst others have just been disillusioned at the state of internet news publishing in general.
What we can all agree upon though is that the American magazine Cycle World has been a firm fixture upon all of our coffee tables and an altogether excellent publication. And now it's changing…
Launched via an article upon its website, the new Cycle World is going to move from a monthly magazine to being a 'heavy-duty, high-quality quarterly' which the publishers hope will be the kind of 'library-­worthy print piece you'll want to keep forever'.
"It's 2018, and Cycle World is ­reacting to the state of publishing and the market as the media world has changed profoundly."
The landscape within the motorcycle publishing industry has been changing on an almost weekly basis for the past six months; in an article on Asphalt & Rubber written after our own, Motofire news, Jensen Beeler described it as an 'never-ending evolution (or lack thereof), but this change for Cycle World looks appears to be an attempt to show more than just a little bit of vision.
And it could well be the kind of leading example that many other publishers should perhaps take notice of (especially when coupled with the kind of exercise that has allowed Sean MacDonald to go off and explore videoblog production).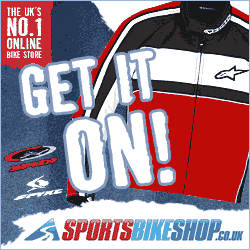 That is if the readers respond kindly of course.
Which – if the comments underneath the announcement are anything to go by – it would appear they do not.
Here are an example of just a few of the immediate reactions,
"Self-destruction is sad to watch…",
"I've been reading CW since the mid-60s, when I was a kid.  As a result of the new format and quarterly frequency I'm canceling my subscription.",
"Well you've just lost me as a subscriber.  I've probably been one for 20 plus years.  I'm not looking for a life magazine clone, just an honest enthusiast magazine."
So is this an own goal by the publishers?
Well, we've already admitted that here at MFHQ we know very little about anything of any import, but we sincerely hope that the team at Cycle World don't lose heart  – and that their publishers don't lose faith in the new approach – because this more luxurious, more evergreen approach to a motorcycle magazine feels like just the right kind of move in this current climate.
And have you noticed anything in common amongst the denigrating comments above?
That's right, at least two of them mention that they have been readers for well over 20 years…
It's a shame that some customers become so resistant to change and nobody wants to lose a friend, but when the market is dwindling at almost exactly the same pace as the average age of riders is growing, as an industry we're fast hitting a point where there'll be no new blood left with any interest in vehicles on two wheels.
If we're going to attract new blood, new riders and new ideas then we're going to all have to adapt and explore new opportunities.
And that includes us as consumers.
We wish everyone at Cycle World the best of luck. We've already placed our subscription.