A photo essay on the rise of urban street riders details the potential – and problems – of the rising inner-city dirt bike scene.
You won't have been able to browse through a motorcycle-based website over the past decade without seeing articles bemoaning the anti-social behaviours of 'nuisance bike scrotes' [warning: autoplay videos, taboola links etc], but is there more to this scene than meets the eye?
That's what this photo essay by Annalies Winny and M Holden Warren attempts to discuss.
"Urban dirt bike riding is considered by many a crime and a dangerous public nuisance"
Despite the negative connotations and the obviously dangerous nature of it all, urban dirt bike riding has begun to pass from underground cultural anomaly into more mainstream culture – as witnesses to Rihanna's latest clothing show or Forever21's foray into Honda logo'd fashion can attest.
So much so in fact that some street riders are starting to land lucrative sponsorship deals, and in late 2017, in New York city the second annual Motocross Freestyle Street awards took place; awarding prizes for everything from 'Best Custom Shop' through 'Best Overseas Rider' to 'Living Legend'.
Despite attempts to legitimise it however, many still consider it to be nothing more than a public nuisance and an illegal activity, limited to gangs of youths who want to do nothing more than terrorise their local neighbourhoods.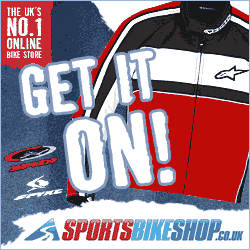 "There was no place to release our stress. To ride bikes for four hours, not killing each other – that was the premise. There was no arguments, no gang violence …"
Throughout The Guardian's recent photo-led essay, Annalies Winny attempts to shine some light onto how it all came into existence and attempts to untangle the positives from its potentially unsavoury elements,
"There was no place for us to go ride," says Shea Evans, founder of the Motocross Freestyle Streetriders Association (MxSFA), who formed the Go Hard Boyz in 1999 while growing up in Harlem. "There was no place to release our stress. To ride bikes for four hours, not killing each other – that was the premise. There was no arguments, no gang violence …"
"Living in the hood was crazy," adds veteran rider Steve Honda of Baltimore's WildOut Wheelie Boyz. "Everything was negative … junkies, drugs, killing, shooting. It was nothing positive. You could easily not care. Dirt bikes saved my life, and gave me a reason to want to live and go on."
Of course, any sign of illegal activity attracts the natural attentions of law enforcement and in Washington DC police have released photographs of over 240 individuals that they would like to speak to with regards to dirt – and quad – bike offences. In New York City the Police have gone even further and seized over 1,000 bikes after a year-long investigation.
Britain hasn't been immune from the crackdown either, with Merseyside Police releasing a video of the crushing of hundreds of vehicles.
"Terrorising neighbourhoods is not the way … but I think there is a way it can be done that's a win-win for everyone."
Some local authorities are beginning to see alternative solutions to the conflict however.
In Baltimore, local councillors have taken steps to legitimise the riding after realising that simply outlawing the past-time does nothing other than to drive further criminality, and as such are now actively investigating options for providing designated areas for the riders; in much the same way as skate-parks arrived for skateboarders in the 70s and 80s across much of the urban world.
The city of Cleveland in the US has perhaps come closest to developing the idea, having earmarked over $2 million for a dirt bike track within the community – but it's struggling to find a venue.
It's clear that as urban street riding takes hold across more cities across the world, it's attractiveness to that leveller of all things – commercial enterprise – becomes greater.
Winny notes that, 'Recently, the best dirt bike riders have picked up sponsors such as Monster Energy drinks. Celebrity fans include Fetty Wap, who has ridden in Baltimore, and the rapper Meek Mill, who signed the well-known Baltimore rider Pachino "Chino" Braxton (765,000 Instagram followers) to his Dream Chasers record label.'
It's clear that the 'sport' can't develop without finding ways for riders to channel their energy, talents and creativity legally, but whilst most brands would be put off by associating themselves with possible illegal behaviour, there are many who would delight in having their names associated with street riders with an ever growing social media influence.
But what next?
The one thing that all manufacturers and motorcycling brands want more than anything right now is new blood into the industry, and whilst many may not like to admit it, the current, stagnant method of persuading young riders to get on to two wheels isn't working as well as they had hoped.
Perhaps by not immediately vilifying kids and instead by attempting to understand their desires and reasons for behaving in the way that they do, we might not just be saving lives, we could also begin to look at saving the industry?
Or maybe it is all just misbehaving youths doing incredibly more dangerous and stupid things?
As these photos clearly bring into focus however, groups of young adults riding motorcycles had – until recently – largely become a thing of the past. For these kids at least, the passion and enthusiasm in their eyes show that motorcycles are clearly going to be a major part of their future.
Source: The Guardian
---
Photos by M Holden Warren. Article screenshots and quotes used with explicit permission.