Northern Ireland's current motorcycling king wins prestigious Royal Automobile award.
It's been an interesting year for World Superbike champion Jonathan Rea. He won his third, consecutive WorldSBK crown with Kawasaki, lost out on a front-page of a national motorcycling newspaper to a pretend Triumph, but did come a surprise second by just 3,000 votes to Sir Mo Farah in the BBC's Sports Personality of the Year awards and was awarded an MBE in the Queen's Birthday Honours list.
And now he can add another trophy to his rapidly expanding cabinet after being awarded the 2017 Torrens Trophy after a swanky do at the Royal Automotive Club.
Legendary motorsport commentator Murray Walker OBE said, "As a pathetically failed racing motorcyclist I'd give my eye teeth to have achieved what Jonathan has achieved. To be World Champion in something as demanding as the World Superbike Championship is very, very special but to do it three times in succession is quite incredible. Hats off to Kawasaki too. A superlative partnership."
Last year's winner was Cal Crutchlow – for securing the first ever premier class win by a British rider in 35 years – where he was only the ninth ever recipient.
The Trophy has only been awarded ten times in its history and is only ever made available when the Club feels that the achievement truly justifies it.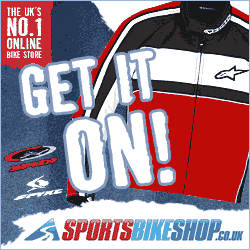 This was certainly one of those times.