Company President confirms electric motorcycle development.
Speaking with Autocar India back before the EICMA show in November – at the launch of their UK technology centre – CEO of Royal Enfield Sid Lal told assembled reporters that the intention for the company was to keep 'riding pure' but if that were to mean producing an electric vehicle then they would consider it, 'when the time comes'.
Well, now in a follow up interview with the Indian automotive website, Company President Rudratej Singh has confirmed that the company are not only considering the possibility, but that they actually have a project within the development phase.
Quoted by the website as saying that 'Royal Enfield has several projects in the pipeline and the electric platform is one of them' , it's the first open admission by the heritage-proud company that they're considering a move even further away from their classic, single cylinder machines.
It was only in November of 2017 that they launched their foray into twin-cylinder powered engines with their 650cc Twins and it's fair to say that the company have some way to go before announcing any firm plans. Continuing with his statement, Singh was clear to clarify that this wasn't an explicit announcement,
'We are in an investment phase in the project where we have a team that is working on different ideas and concepts with a long-term focus. We will disclose our plans at an appropriate time.'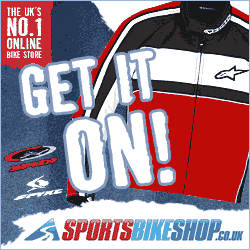 Whatever the outcome, this won't be the first time that an electric motor has powered a Royal Enfield bike.
Back in December of last year, a dealer in Bangkok, Thailand was showcasing a Classic 500 with strategically placed battery-powered drivetrain.
Will this be the kind of bike that the boffins at RE's tech centre will be thinking about developing?
One thing's for sure, they'll be a radical change for the traditional 'thump' of the iconic machines!
Source: Autocar India