There are many beautiful motorcycles in the world, but nothing compares to MV Agusta.
MV Agusta are a marque that over the years have produced machines that have had many motorcyclists drooling at the thought of one day owning.
Unfortunately they're also a brand that have had more than a few issues with regards to financing, production and reliability.
But the Castiglioni family and their new investors are looking to put all of that behind them and with the impending release of their new Brutale 1000 on a new four-cylinder platform – as well as with their 'RVS' announcement last year which will see especially wealthy customers able to have 'factory custom' units built for them by the factory.
Alongside all of that work of course, is the need for the marketing department to help nudge people into reconnecting with and re-trusting the MV Agusta brand.
Enter then, their new 'corporate video' that landed in our mailboxes this afternoon; a Sunday no less.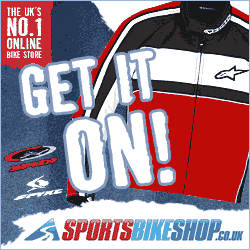 It's very blatantly an attempt by the Italian firm to re-associate themselves with more of what an Italian motorcycle should be known for; namely speed, design, elegance, passion, engineering excellence, and a little less of the financial entanglements that have rather stereo-typically plagued the firm from Varese for as long as anyone can seem to remember.
Opening up with a line from the pen of the Castiglioni family themselves, 'There are many beautiful motorcycles in the world, but nothing compares to MV Agusta', it appears to be as much a statement of intent as it is an exercise in corporate branding.
Think of it as perhaps a company 'mission statement' crafted out of the birds and water from the banks of Lago Maggiore, engine blocks raised from their baths, engineers arriving to open up the office as robots awaken and hand-fitted, beautifully shot machinery.
Motorcycle Art, indeed.