It's finally time.
Winter is over (unless you live in the Southern hemisphere, then summer is nearly over for you… sorry about that), testing is finished and it's time to go racing in 2018.
Three pre-season tests saw three different riders at the top of the combined timesheets, with Jorge Lorenzo ruling the roost in Sepang before Dani Pedrosa rose to the top in Thailand and Johann Zarco brought testing to a close in Qatar as the number one.
But testing only tells us so much. Yes, it can give a basic idea of what the pace is like and how competitive the grid will be, but with each team and rider running their own schedules and battling their own issues, it's not until we get down to racing that we really know what this season has in store for us.
2017 was an incredible year that taught us to forget almost everything we thought we knew. It followed a season with 9 different winners that we all thought would be hard to beat in terms of a spectacle. But over 18 races we saw some of the greatest battles in Grand Prix history, last lap and last corner challenges that left us wondering what the hell had just happened, saves that should never have been possible (yes Señor Marquez, I'm talking about you), team orders that had us questioning the strategies we thought we knew and a championship fight that went down to the final race.
2016 was supposed to be hard to beat, then 2017 took our breath away. What does 2018 have in store? Undoubtedly more of the same and probably more than a few surprises that will leave us all stunned. The bikes are new, there's some new rubber, a new track, even new riders with 5 rookies joining the grid. It's going to be fast, it's going to be fierce, and it's going to be 19 weekends of glorious racing.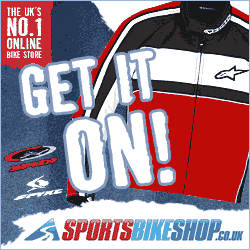 There really is no point in making predictions, they'll probably be wrong and even if I could say with certainty what would happen where would the fun be in that?
Marc Marquez is the rider to beat, of that there's no doubt. He has a big target on his back, as he has done since he arrived in the class. If you want to win in MotoGP then you have to beat the man who has dominated and revolutionised it first. I do hope he falls off less this season though; his saves are spectacular but a bit less gravel bouncing would probably be a good idea.
Last year it was Andrea Dovizioso that pushed Marquez to Valencia and I fully expect him to be putting in a repeat performance in 2018. Last season was a big milestone in terms of his own development as a rider and a person, he might've have turned to the "dark horse" mentality in 2017, but he's firmly in the spotlight as a title contender this year.
Marquez's team-mate Dani Pedrosa is almost certain to return to the top step in 2018, and if he can get the tyres to work well for him across more tracks he'll still be right in the mix once again.
For Dovizioso's garage companion Jorge Lorenzo, 2017 was a longer learning curve than he had expected and pre-season testing had a few tricky moments as well. But I do believe he will win a race this year and once he finds that winning space everyone else should probably watch out.
At Yamaha, last year started so well for Maverick Vinales, who joined the team and dominated testing before winning 3 of the first 5 races, but then it all burned up with the M1's rear tyre. Both Vinales and Valentino Rossi have already renewed their contracts with Yamaha for another 2 years and testing has seen a few sparks of optimism. But they do still have issues to work on, particularly with electronics and in certain conditions. If they can find a consistency then both riders have every chance of fighting at the front throughout the year and challenging for the championship.
Their fellow Yamaha rider Johann Zarco was the surprise of 2017, starting when he led a few golden laps at the season opener before crashing. He secured pole positions, swapped paint on more than one occasion (not everyone was pleased) and stood on the podium. Could we see him win this year? Absolutely. Could he potentially be fighting for the title? It's possible; if any independent rider can do it, then it's Johann because that Frenchman is fearless.
Joining Zarco at Tech 3 this year will be the first Malaysian in MotoGP, Hafizh Syahrin, who comes in to replace Jonas Folger due to illness. Syahrin wouldn't necessarily have been the first choice of riders to move into MotoGP based on his Moto2 performances, but in a difficult situation, he's already proven that he's a good choice after performing strongly in testing and I'm really looking forward to seeing how he develops over the year.
The other rookies to keep your eyes on in 2018 are Takaaki Nakagami at LCR, Franco Morbidelli and Tom Luthi at Marc VDS and Xavier Simeon at Avintia. Through testing, they've all been focussed on just finding their way in the premier class, so as the season progresses they should all make very visible steps forward and put in some good results.
Across the rest of the grid there's Cal Crutchlow who again takes on the role of the third factory Honda rider, Danilo Petrucci who's hunting for a factory ride for 2019, Jack Miller who joins Petrucci at Pramac and already looks so much more comfortable on the Ducati, Tito Rabat at Avintia who like Miller seems to prefer being on Italian machinery and Alvaro Bautista and Karel Abraham both return at the renamed Angel Nieto team.
At the other factories, Aleix Espargaro has a new team-mate at Aprilia as he's joined by Scott Redding who seems to have adapted quite well as the Italian team continue to develop their package. Bradley Smith and Pol Espargaro line-up together again at KTM, with the Spaniard still recovering from a hernia operation but feeling much better than at the last pre-season test. Suzuki is once again made up of Andrea Iannone and Alex Rins with both riders showing good promise in testing. Rins, in particular, could bring out a few surprises in 2018 and if Iannone can keep his level of motivation high hopefully we'll see The Maniac back in full force (just without the crashes and seagull murder please).
The track is fast, particularly once you've reached the more open areas of sectors two and three, before tearing onto the front straight. Turn 1 is one of the most challenging on the calendar as riders brake from 350km/h down to 99km/h over 289 metres in 5.1 seconds. Only Jerez sees riders use the brakes more times over race distance. It brings close, fast racing despite overtaking being tricky with only four main areas; turn 1 at the end of the straight, the tight left of turn 6, turn 12 and turn 16 onto the back straight, but watch out for the slipstream!
When the riders hit the track for the first time on Friday afternoon we'll start to get some idea of who could be standing on the top step come Sunday, but we won't really know until they're racing under the floodlights.
The Losail International Circuit in Doha has played host to the season opener of MotoGP since 2007 and as the city has grown around it, the racing it hosts has itself been evolving.
This year will actually bring something a little different with Moto3 racing in daylight, Moto2 at sunset (which should look amazing) and MotoGP getting underway once it's dark.
But one thing that'll remain the same is that we are guaranteed three amazing races for the next 19 races, and personally, I can't wait to get started.