Nothing says hardcore cruiser biker than an ultra-premium paint-scheme with all of life's comforts thrown in.
Fresh from Minneapolis is the newly announced Chieftain Elite, a hand-painted, top-of-the-range machine from Indian Motorcycle.
The high-flake, 'Black Hills' silver paint has been apparantley inspired by the silver mines in the Black Hills of South Dakota – a landscape conveniently within reach of Spearfish, the place where Indian's custom paint facility is located.
The application of that shiny silver black takes a team of Indian staff over 25 hours to complete and because of all of that personal involvement, no two Indian Chieftain Elites will be the same.
19 inch, ten spoke, contrast cut, black and silver wheels give the machine what Indian call a 'commanding stance'. Not that people won't already have failed to notice you, because the 200-watt premium soundsystem, LED headlight and push-button adjustable windshield will probably have done that for you already.
Add to that the ABS, cruise control, keyless ignition and remote-locking bags and you've got pretty much everything that you would need.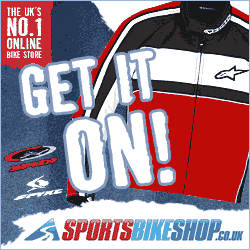 Naturally, these are all said to be limited edition units and the price varies from country to country. So if your bank balance – and local roads – are big enough, then you can contact your individual dealer for details.
But if you have to ask the price from them, it probably means that you can't afford it.