Harley-Davidson is in trouble.
After several years as a stock market darling, returning regular dividends and steadily climbing upwards, the company hit serious roadworks in 2017 with crashing sales and quality issues that culminated in one of the largest recalls in their history.
Business media went crazy as Wall Street analysts appeared on talk shows decrying Harley-Davidson's inability to capture new and younger customers, while the motorcycle press ran the usual puff pieces about the new 2018 models. It's been a confusing situation for the past six months.
Here are the facts: in 2017 Harley motorcycle sales were down 6.7% worldwide, and almost 9% in the US, while revenue was down 20.4%. The company announced the closure of it's Kansas City assembly plant and laid off 800 workers. Those are not good numbers, especially when most of the brands that actually compete with Harley-Davidson products (think Triumph, BMW and Ducati retro roadsters) posted flat and even increased sales.
But lets put that into context. In the US the overall motorcycle market shrank about 6% and the reason is clear and has been discussed many times before. The average age of new motorcycle purchasers is well over 50, and newcomers to motorcycling are going to Honda, Kawasaki, Yamaha and KTM. Youth, women and previously reticent men who finally make the leap onto two wheels simply don't find Harley-Davidson products as compelling as others, and price is a factor.
Harley-Davidson is a company I begrudgingly admire because they have a terrific management team that knows how to make money better than any other motorcycle brand.
What's interesting is what Harley-Davidson is doing about it. They are moving swiftly into the electric motorcycle space.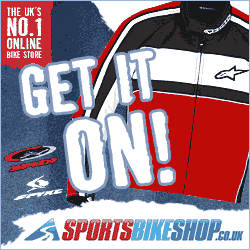 Traditionalists may scoff, while others are getting to their keyboards to write angry, dismissive letters. But here are two other facts. The day after the Kansas City plant closure the company announced that the Livewire electric Harley was scheduled for a market launch in 2019. And one month after that Harley purchased a stake in Alta Motors, a San Fransisco area electric motorcycle company that has developed its own drive system with lots of patents.
Harley-Davidson is a company I begrudgingly admire because they have a terrific management team that knows how to make money better than any other motorcycle brand. I say begrudgingly because at the same time they have milked the whole "rebel-cruiser" cow dry at the expense of new product development and common sense. If current trends continue, the fat profits from high-margin bikes like the Electraglide will be gone by 2025, and Harley could shrink by half.
The writing has been on the wall for a decade, and the 2008 economic crisis, and Harley's close call with bankruptcy, really should have been a wake up call. Although not widely reported the Harley finance arm HDFS was so over-leveraged that it threatened to collapse the whole company, and only an emergency loan guaranty from the American government saved the Motor Company. They shed Buell and MV Agusta and prepared to launch the Street 500 and 750 entry level line. It was good planning and brilliantly executed at the back office level, but the new bikes failed.
The Street family were not the sales bonanza Harley hoped for, and shareholders should be furious. How did the world's most iconic, heritage-rich motorcycle brand fail to capitalize on the greatest boom in entry-level heritage motorcycles in history? BMW, Ducati, Triumph, and yes even the Japanese outsold Harley in the under $10,000 retro bike market.
Harley's move towards an electric agenda is a serious course correction.
The Street suffered because Harley management didn't let design do it's job and insist that the bike be made it as cheaply as possible in the hopes that it would penetrate the India and China market, which it did not, because middle class Asians with disposable income don't want condescending, low-end products with luxury brand names. The Street looks and rides like a knock-off 1985 Honda Rebel, except without the original's ease of use and legendary reliability.
Harley's move towards an electric agenda is, by contrast, a serious course correction and shows how aggressively they want to move the needle. It also indicates how well they read the market. If my straw poll at the motorcycle shows this winter is any indication, even the die-hard cruiser biker is showing electric vehicle acceptance.
Where only a few years ago crowds derided electric cars and motorcycles, the tattooed and H-D shirt wearing faithful spoke with me about the inevitability, even desirability of EVs. Amazing products like Tesla cars certainly helped make that attitude shift, but also an acknowledgment by many baby boomers that perhaps their perspectives were becoming obsolete.
Harley-Davidson knows that they are facing a double blow on the immediate horizon, the of loss of the market zeitgeist, and the 2020 deadline for stricter European and California emission standards. The pushrod, air-cooled V-twin era is over. And no one understands that better than the leaders in Milwaukee.