Collaboration between the two firms to focus on future electric motorcycle development.
Yes, you're reading the day correctly. It's March 1st, not April fool's day, but the news is genuine… The behemoth brand that is Harley-Davidson motorcycles has purchased a stake in the Californian upstart Alta Motors.
Coming just a few days away from the news that Harley have applied for a trademark name for their new electric developments, the equity investment of the Milwaukee maker can only be interpreted as a major move – and one seemingly at odds with other large-scale manufacturers, with BMW bosses just this week announcing that their battery focus will only initially be towards Scooters and city commuters.
"We believe that EV is where global mobility is headed and holds great appeal for existing riders as well as opportunity to bring new riders into the sport" – Matt Levatich, CEO Harley-Davidson
Alta motors (formally BD Motors) are known for their innovative, lightweight electric motorcycles and only nine months ago raised $27 million in capital to continue their pursuit towards becoming a premier electric motorcycle builder.
Harley have already announced their intention to release their first 'production' electric motorcycle in 2019, following on from their Project LiveWire concept, and speaking earlier today, Harley-Davidson President and CEO Matt Levatich was keen to reiterate their intention towards electric machines,
"Earlier this year, as part of our 10-year strategy, we reiterated our commitment to build the next generation of Harley-Davidson riders, in part, by aggressively investing in electric vehicle (EV) technology.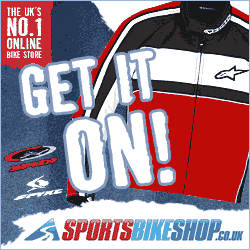 "Alta has demonstrated innovation and expertise in EV and their objectives align closely with ours. We each have strengths and capabilities that will be mutually beneficial as we work together to develop cutting-edge electric motorcycles."
As for Alta Motors, from their very conception they've set themselves up as builders of 'future' machines, and their Chief Product Officer and Co-Founder Marc Fenigstein appears to see some synergy between Alta's and Harley's vision.
"We believe electric motorcycles are the future, and that American companies have an opportunity to lead that future. It's incredibly exciting that Harley-Davidson, synonymous with motorcycle leadership, shares that vision and we're thrilled to collaborate with them."
The precise nature of the deal is undisclosed, but within the press statement, it's made clear that the deal is very much a technological partnership, stating that the two companies will 'collaborate on future electric motorcycle product development' and that the partnership will 'advance application of EV motorcycle technology and expand the electric motorcycle marketplace'.
That and Levatich would appear to have a very firm grasp as to Harley-Davidson's future intentions,
"We intend to be the world leader in the electrification of motorcycles and, at the same time, remain true to our gas and oil roots by continuing to produce a broad portfolio of motorcycles that appeal to all types of riders around the world."
Source: TechCrunch H/T Asphalt & Rubber