What do you ride when you're one of the richest people on the planet?
Let's play a game. Imagine that you're Jay-Z.
You've literally dragged yourself up and hustled your way from nothing to become one of the richest people in the world. You've become a content, forty-something man, married to one of the most beautiful and talented women on the planet and could literally do or have anything you want.
Now pick and choose a motorcycle for your next music video.
What did you choose?
Did you go for a super, new, limited edition Ducati Superleggera 1299?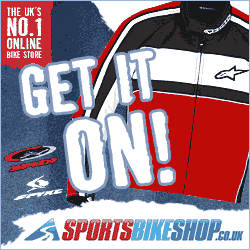 Perhaps you want for the futuristic looking, supercharged Kawasaki H2R in its carbon trim?
Maybe you went expensive classic and chose an iconic Honda RC30? Or 'classic' classic and the world's most expensive Brough Superior that you can't even ride because it's rusted through?
Well, whatever you chose you're probably doing it wrong. Because this – as far as we can work out – is the motorcycle that Jay-Z has chosen to take his pillion Beyoncé out for a ride through the roads of Jamaica on.
Yes, this Wassy CG150cc, looks to be a rebadged Luojia CG150 and it's now officially endorsed by the rear ends of two of the most powerful and influential superstars on the planet.
Revel in the 149.4cc capacity, maximum load carriage of 150kg and 8.4 litre fuel tank. And it could be yours for around £800 GBP or $1200 USD.
To be fair, they were both out shooting a new music video with Melina Matsoukas who was responsible for the frankly incredible Formation video from Beyoncé in 2016, so it's more than likely that a lo-fi aesthetic was probably something a little more suited to the look of the shoot. And nobody really enjoys rich megastars turning up on vehicles that 99% of the local population are never likely to afford.
And then there is the small matter of bikes over 600cc being illegal to either sell or buy on the island, so choice was perhaps a little limited. (although interesting side-note, Harley Davidson are allowed to 'rent' you something bigger and sell you plenty of merchandise if you'd like).
Just one other small point though Mr and Mrs Carter-Knowles… Helmets are still a legal requirement in Jamaica. So that twisted bandana and fabulous blowout just won't cut it when you're up in front of a judge.
C'mon… All The Gear, All The Time etc
Source: Beyoncé Contour
(No, YOU have had a slow news day and have spent the past two hours trying to identify Chinese 150cc bikes by browsing local Jamaican motorcycle dealers! Who says motorcycle journalism is dead!)