CLASSIC BMW BOXERS are still über-popular as custom donors—but there's a downside.
As we've seen with the Honda CB750 and the Harley-Davidson Sportster, airhead Beemer builds are all starting to look the same.
So what does it take to build something fresh—without going overboard? You need a client and a builder who are both tired of the me-too BMWs flooding the market, and have a taste for classic beauty. Then you have a winner, like this elegant R60/7 from Vintage Addiction Motorcycles.
This dapper 1978 airhead belongs to a gentleman who collects vintage BMWs, but wanted something 'alternative' in his garage. And the Spanish workshop was happy to oblige.
Vintage Addiction is actually just one man, Carlos, a talented car mechanic who has turned his hand to bikes. Based in the coastal Catalan town of Arenys de Mar, near Barcelona, Carlos left fulltime employment a couple of years ago to open the VAC shop full-time. Or, as he puts it: "to dedicate myself to my passion and what makes me happy."
Carlos had a clear vision in mind for the slash-7: a classic look, with a single seat and modern electronics. "After seeing many designs," he says, "we did not want to do the typical 'mono-square' BMW look that's been all over Europe lately. There's been a fever, or a plague, of this look."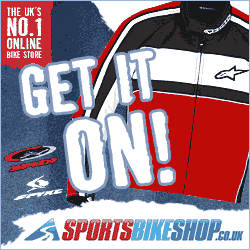 "This R60/7 does not have big modifications, or a big engine with many horses, or big brakes. It does not need to boast: it is a simple and clean motorcycle, with all its original components, that works perfectly for a nice Sunday ride."
The speedo mount is especially interesting—it's been welded to the front of the fuel tank, rather than bolted in. As for the tank itself, it's a 8.5 liter (2.2 gallon) aftermarket item designed for Harleys, which Carlos adapted to fit the BMW.
"The tank gives an 'air' to this classic custom motorcycle," he says. "Very disruptive and elegant at the same time."
Just behind the tank is a gorgeous custom-made seat, upholstered in a dimpled fabric matched to the grips. The subframe underneath has been modified, but not with the usual cut-n-loop design that we're used to seeing. There's a new rear fender too, tucked in close to the frame.
The boxer's stance has been tweaked substantially: Carlos has installed a 21" wheel up front, and an 18" out back, lacing new rims to the stock hubs.
For the color, he picked a classic blue hue from the 50s—common on old Fords or Volkswagens. A set of gloves in a leather glove latch offer up a final touch, courtesy of Carlos' friend Jose, at Indomable.
Look even closer, and you'll also spot the neat little 'VA' logos on the engine badges.
Carlos' R60/7 is a welcome break from the onslaught of copycat Beemers—and a bike we'd pick ourselves for lazy Sunday cruises. Bravo, Vintage Addiction!
---
This is an edited version of an article that first appeared on Bike Exif; It's republished here with permission.