Two friends, one life-changing ride.
Technology is amazing. With the help of Google Maps and Street View, we can see a turn that almost killed my friend and I. Nothing has changed in over 25 years. I get chills seeing this view.
I haven't thought much about that ride with my friend Matt all those years ago. I survived my only serious motorcycle crash unscathed. Matt, however, lives every day with a constant reminder of that ride. Oddly, this 5-minute journey and subsequent crash put Matt on the path to become a registered nurse, and made me a lifelong motorcycle rider.
The year was 1991. I was eighteen years old, and I lusted after a blood red Suzuki Bandit 400: a hot bike that never sold in any numbers because it only made 39 horsepower. My mom saw that I was determined to get a motorcycle. Although nervous, she relented and agreed to help me finance the purchase. The caveat was that I needed to buy my own helmet. Her excellent strategy was to delay the bike purchase by first having me get a good helmet. I saved all my funds from my lifeguarding job and purchased a very nice helmet for the time, a Shoei X-8 Waney Gardner replica. My first real sport bike helmet… sick!
I figured if I got the helmet, a motorcycle was sure to follow; that is the thinking of a teenager.
My friend Matt, on the other hand, had better luck and connections. A family friend hooked him up with a used 1977 or 78 Suzuki GS750 with mag wheels, perfect.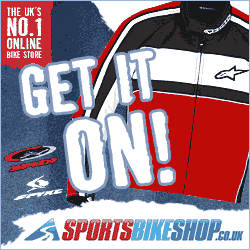 The Suzuki GS750 was a poor answer to Honda's excellent-selling CB750, a bike that is regarded as the pinnacle UJM (Universal Japanese Motorcycle). Never selling in great volume, this copy was a heavy, slow-steering beast with poor brakes. Look at that one small front disk to stop that monster!
Life-changing decisions of youth are often made casually without much thought.
Matt got the bike in the spring and his girlfriend got him a very expensive leather jacket. Ironically, he wasn't wearing the jacket when we crashed. I did not see a lot of Matt that summer but I knew he was riding frequently with his girlfriend. Taking a passenger with only 2 months experience? More teenager 'thinking'.
The first time I saw the Suzuki GS750 in person was two weeks before school started. My first thought was, "That's big!" The bike was a beast, and well over 525 lbs. with fuel. In a 1977 article Cycle World described it as a "very well-balanced bike with excellent handling." I question the lucidity of the author. This was probably one of the worst bikes a beginner could own, second only to the 1000cc version.
My Suzuki Bandit 400 never materialized. "Maybe next year!" said my mother. It never did. I got my helmet and I wanted to ride. One Saturday afternoon I said to Matt, "We should go for a ride." I asked, "Can you do it?" Matt lived near River Road in Latham, NY, which runs parallel with the Mohawk River. "Sure, I ride with Michelle all the time. We'll go down River and be back in five minutes."
Matt let the beast rip. I had to hold on as the analog dials swung past 60 mph and 7,000 rpms.
Life-changing decisions of youth are often made casually without much thought. In that moment, I had pressured Matt for a ride knowing he might not be up for it. A big red flag should have gone up for both of us. Matt wanted to show his motorcycle chops, and I wanted the wind over my new helmet, no matter what. "Let's ride!"
I do not remember the ride out from the house but I do remember the turnaround, as Matt bogged the big GS750 at Lock No.7 Rd. My extra 75 lbs. of weight was causing the old Suzuki's clutch to have fits. Our helmets smacked together. "Hey, it's new!" I yelled, feeling pissed about the sloppy shift. To make up for the embarrassment, Matt let the beast rip. I had to hold on as the analog dials swung past 60 mph and 7,000 rpms. The noise from the wind was coming in loud now. My visor was open. I closed it, and I could really hear the engine. It sounded great. A late 70's inline four in full song – magic! We were much faster coming back, and I knew that the S-turn lay ahead. Matt had once mentioned that he found this turn "tricky."
A quarter mile from the house the turn begins as a long bend to the left, setting us up for the S-turn. At 60 mph in a 40 mph zone, we were hustling the bike to our doom! Truthfully, this turn is diabolical for even the most experienced rider. The road abruptly drops down just before the start of the turn. Guardrails pop up on both sides of the road, narrowing your perception. The road itself physically tightens to make it over Shaker's creek. The heavy woods on either side cast the turn in darkness as you dive headlong into the unknown.
The speed, the weight, the shit front brake, the experience of the rider, and 170 pounds of first-time passenger had sealed our fate. Death lurked ahead.
I remember Matt never even applying the brakes as we dropped down into the turn in the late afternoon sunshine. The motorcycle squatted – probably from bottoming the suspension – and Matt simultaneously laid the bike over. We disappeared into darkness. The lazy Suzuki GS750 held a beautiful line; it was exquisite! The locked-in feeling of speed I could never replicate on my BMX bike captivated me. I had leveled up! I had just experienced and felt my destiny. This one turn made me a motorcycle rider, despite what happened next. Coming out of the darkness, I looked ahead to see the road rise and turn to the left. It looked like we had effectively entered a grass-strewn dead end street. Immediately, we arrived at the end.
Matt did try to turn the bike and follow the road; he might as well have been wrestling a steer. The gyroscopic effect of the mag wheels and the applied single-pot caliper made the bike stand bolt upright. There were no more steering inputs to be made. Our course was set. The speed, the weight, the shit front brake, the experience of the rider, and 170 pounds of first-time passenger had sealed our fate. Death lurked ahead.
I heard the throttle chop and the brake squeak for one last second. The road moved away to the left, and then I heard and felt gravel as we left the road. Pinging sounds as rocks hit the fender under my seat. I thought, "Where the hell are we going?" I peeked around Matt's helmet to see a hill of grass looming ahead. I closed my eyes then something brushed my leg, startling me. I opened my eyes to see Matt was gone.
Sudden impact followed at 30 mph. The GS's 35 mm forks collapsed along with the mag wheel, melding into the inline four, forever becoming one. A five-foot-high dirt mound unceremoniously halted my first ride. The headstock snapped and the bars kicked right, as my seat pushed me up into the air with the force of an air cannon. My feet hit the bars as I flew over it.
Rising in the air, I reached the top of a parabolic arch as time slowed to a crawl. I looked around in silence, having time in the air to see where I was going to land. The hillside rose up to meet me.
The chest-high summer grass was golden straw yellow, thick and soft. The landing was just as abrupt as the take off. Ripping through the grass, my helmet buffeted with the loudest raspberry I ever heard. Arrested, flat on my stomach, the sound dropped from my ears. In silence, I rolled to my back to stare up at the towering canyon of grass rising above me. Motionless, I was staring at a blue sky and racing white clouds moving across it. Then the sound came back up to full blast. The silence was replaced with a combination of ringing and crickets. I sat up and looked down the meteorite path I created. I knew what lay at the end: my friend Matt and the crippled motorcycle.
His skin looked like fresh hamburger.
I limped to the top of the embankment and saw the motorcycle had tried to finish the turn alone. Bouncing off the dirt mound, it had traveled ten feet back towards the road. Movement next caught my eye, as I saw Matt staggering towards me. Matt had jumped clear as we left the road. "Are you ok?" he asked me. "I'm ok," I replied. "Are you ok?" Matt tried to speak, but was only able to whisper, "no" as he turned away from me. That's when I got a full look at his right side – with road rash from ankle to shoulder. I remember white specks mixed in with asphalt and blood. His skin looked like fresh hamburger. "Pick up my bike and bring it to my house!" Matt yelled out, as he staggered towards his home. I did not know what to do. I couldn't lift the destroyed 500-pound bike alone. I heard a scream in the distance as Matt had rung the door bell and Michele answered.
Two motorcycle riders approaching from the opposite direction both knew immediately what had happened. The first rider was on a beautiful red, white, and blue 1989 Yamaha FZR1000R. They were the riders Matt and I would never be. Stopping, he ran to me. "Hey dude, don't move. Just stay down."
The other rider, on a red and white 1990 Suzuki GSXR750, was talking to Matt's girlfriend who had loaded Matt into her maroon Volvo. "They are going to Troy Hospital. I am going to get there first and let them know he is coming." The rider succeeded by hitting 140 mph and arriving 5 minutes before the Volvo. The surgical team was ready and needed, as Matt's injuries were extensive: one spleen removed and in ICU with severe road rash, a fractured wrist and leg. Matt spent almost 3 weeks in the hospital.
In time, Matt recovered, but our friendship never did. Strained from the accident, we drifted apart quietly. I know this event changed his life and set him on a different course. A few weeks after Matt left the hospital I visited the scene of the accident alone. Late in the fading light of an October afternoon I could still make out my landing path of flattened grass. I was shaken to see a telephone pole we missed by 3 feet, as we left the road. I stood and surveyed the scene for a few minutes, and then put it in a box in my mind, kicked it to the deepest recess, and compartmentalised the accident. At least I thought I did.
Last week I turned onto another River Rd., far from Latham. Looking for the address of a birthday party my son was invited to, I slowly said the words "R-i-v-e-r R-o-a-d." I opened that box.
Matt, I hope you will understand and accept this apology for the mistakes that I made. We should have never taken that ride, and for that I am so sorry.