This might be the luckiest motorcyclist of all time.
We're really not fans of posting crash videos here on MF. It often feels like click-bait, easy traffic so it takes a lot for us to cover the latest 'crazy crash' video.
But this one from motorcycle vlogger Hammy Moto is different.
There isn't much by way of preamble, so we join the rider on a freeway just as his Kawasaki Z1000 starts to wobble; whether it's a tank-slapper or the result of an awkward wheelie landing is unclear.
Regardless of how the biker got into trouble, the way in which he survives the accident is nothing short of miraculous.
Just watch…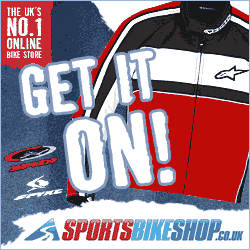 Falling off of his motorcycle, sliding under the trailer and then appearing safe on the other side having passed through the moving semi and it's many wheels, the only words uttered are a simple 'I'm not dead! I'm not dead!'.
Never have the words 'lucky to be alive' been so appropriate.
Ride safe everyone please.
Source: Hammy Moto