Does new hybrid concept from Indian manufacturer point way to the future?
Car makers have long seen the allure of hybrid vehicles – the promise of low cost, electrically powered town driving coupled with the benefits of cruising distances on petrol sparked the uptake of four-wheelers such as the Toyota Prius and the UK's current favourite battery-powered machine, the Mitsubishi PHEV hybrid.
Could a machine like the TVS Zeppelin concept announced at last week's Indian Auto Expo do the same for motorcycles?
A 220cc, single-cylinder engine on its own isn't really much to write home about, but the TVS Zeppelin has a handy backup 1200W (1.6 PS) electric generator that is charged via the motor.
TVS are the same firm that make the BMW G310R and have their own range of smaller displacement machines available, so the company have more than enough industry clout to actually go ahead and make a production version of the Zeppelin should they desire.
They question is – as is so often the case – would the public actually buy one? We think it's rather lovely.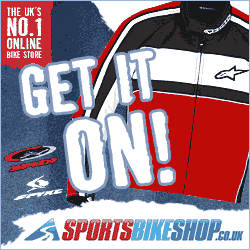 Source: Zig Wheels via Asphalt & Rubber