Café Racer Dreams have had nine of their stunning custom vehicles stolen from their workshop and it makes no sense.
We're no motorcycle thieves here at MFHQ, but we like to think that we have a little bit of intelligence about us.
So if we were prospective vehicle-takers then we'd probably steer clear of bikes and a car that are absolutely and utterly identifiable on the open market.
And if we were to consider stealing vehicles for parts, then we'd probably not want to take ownership of vehicles that are littered with exclusive components or one-off modifications.
But none of that appears to have been running through the heads of the gang of thieves that broke into the workshop of Spanish custom builders Café Racer Dreams (CRD) last week.
The bikes in question range from BMW R100 custom builds through to a Honda RS125 GP and there was even a Porsche 365 wrangled from the garage too.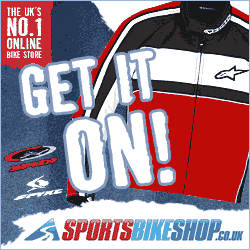 Naturally the guys at CRD are anxious for any news or information and can be contacted via their Facebook page and the full list of bikes is below:
Café Racer Dreams aren't letting it get them down though. They've already posted about a new stock of donor bikes on Instagram along with the words 'You can take away our bikes, but you'll never our talent. We are back and stronger'.