There's no doubt that the reliability of modern bikes means seeing one stuck at the side of the road is a rare thing these days, but that doesn't mean it won't happen.
Even if you're not on a brand-spanking new bike, most mechanical breakdowns can be avoided with regular servicing, maintenance and pre-ride checks, but no matter how diligent you've been don't be fooled into thinking that your bike will look after itself; or that something like a puncture or a broken indicator from a static fall, will happen to you.
Knowing how to fix the basics – and having the equipment to be able to do so – can make the difference between a short delay to your journey and it ending altogether, and don't think just because you have 24hr recovery added to your insurance that you don't have to worry either; five minutes strapping back on that body panel that's fallen off, or standing on the hard-shoulder waiting for a man for an hour and a half, which one would you choose?
Here's six things you should always have under your seat, just in case:
Multi tool/compact tool kit: the obvious one, but you'd be surprised how many people don't carry one. We're not talking full kit here, just enough to re-tighten the things that have worked loose and carry out basic repairs.
A puncture repair kit and mini compressor – if you're running tubes, you'll need tyre levers too: Practice in the warmth and comfort of your garage/shed, so you know the kit works and you can do it quickly and confidently.
Gaffer tape: holds a multitude of things – cracked bodywork, screens and indicators – together until you get home.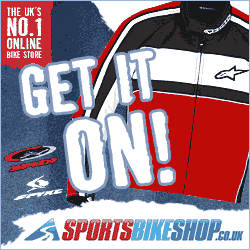 Cable ties: also great for holding things together in an emergency, they can be used in place of broket luggage straps and can even hold where bolts and screws have let go.
WD40: keeps damp out of electricals, and things like levers and cables moving. Also helps free-up stubborn fasteners, making changing tyres etc. a lot easier.
A piece of paper with key contact numbers – recovery, home etc. – on, so you have everything to hand if your mobile has a flat battery, or no signal.