All motorcycles have a singular beauty. However, if it is YOUR motorcycle, there is a deeper connection.
Your relationship is one of trust and respect that transcends time.
From the first time you meet, a connection is established. Your one love is hard to find. I have been out at the dealership and seen some hot Italian bikes but in the end, they are high maintenance, expensive to keep up, and they will not stand the test of time.
Looks are important, but a relationship is more than skin deep.
How does that bike make you feel? Every time you gaze upon your bike, you should smile; you have found the right bike. The worst thing you can do is settle for a bike you don't truly feel a connection with.
I am a one-motorcycle guy – truly monogamous. Having two bikes is hard to juggle. I think a small, fast motorcycle that is good-looking, handles well, and has a classic appeal is what I always
wanted, and I think I have found it.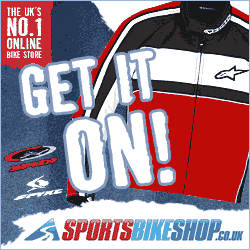 Stay with a motorcycle that has stood the test of time. A bike that's made you smile, given you a thrill, and stuck with you through thick and thin. A solid, well-built motorcycle is a thing of beauty.
Be smart, and cover that motorcycle so no one steals it at night. Buy your motorcycle expensive accessories, and take it on trips to exotic lands. Up or down, thin or flush, treat your motorcycle well.
Respect it, and it will return to you amazing experiences, expand your world and open your eyes.
Understand that this is a partnership. From the first ride to every terrible bump in the road, stay with that reliable bike and remember she is your one LOVE.
Happy Valentines Day, Mrs. Sterling.