You thought that potholes on the UK roads were dangerous.
Last week, a motorcyclist riding a Honda Goldwing GL1100 from Augusta, Georgia in the USA had to be rescued by firefighters after being 'absorbed' by a sinkhole that had opened up just outside a shopping centre.
The Augusta Chronicle is reporting that a similar situation happened last year – and that time the sinkhole swallowed a whole truck!
The condition of the motorcyclist is unknown with reports from the scene suggesting that his injuries were only minor.
Augusta firefighters helped pull a man from a large sinkhole that opened in the parking lot at Augusta Exchange shopping center Wednesday, information officer Michael Meyers said https://t.co/duPY7jf0bW pic.twitter.com/CretmsqZpx

— Augusta Chronicle (@AUG_Chronicle) January 31, 2018
As of the time of writing, the town officials haven't offered up a reason to explain the hole debacle! (See what we did there?)
The last couple of similar incidents are said to have been caused by leaking, underground pipeworks but this area surrounding this latest hole is said to be free of such underground works.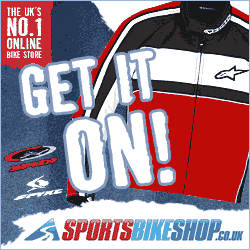 Ever wondered how a hole can just form under the ground for seemingly no reason? For a more detailed explanation on how sinkholes are created, check out this video from Practical Engineering:
Source: Augusta Chronicle