Starting out on two wheels can be a daunting process if you have little or no experience of riding a motorcycle, but a new UK-based startup is looking to shake things up a little.
The thought of attempting a CBT (Compulsory Basic Training) for a new rider can be nerve wracking and worrying. We have all been there, wobbling around the cones and stalling while trying to balance the biting point on the clutch. And these days, with the hoops and hurdles to undertake before even getting to swing your leg over a motorcycle, it can be even harder…
In the UK, the CBT is the entry level course which enables a rider to ride up to a 125cc powered machine if they are over the age of seventeen; a 50cc machine awaits if you are a nipper aged sixteen. The CBT certificate is valid for two years and will need to be renewed if the rider doesn't complete a full licence category.
I've passed a CBT course twice, once when I was sixteen and second time when I was twenty-two. On both occasions I was a bag of nerves but they say it's impossible to actually fail your CBT, and since passing I've never looked back. I actually passed my full test in 2015 and ripped up my L-plates forever! Which was an absolute relief, because I'll never want to go through all of that rigmarole again. It's daunting process for anybody, especially if you don't have any mates to help you navigate the many pitfalls.
But that's where RideTo come in; they say that the entire process of obtaining a CBT has now been simplified thanks to their handy new website.
RideTo will assist riders every step of the way from thinking about beginning to ride, to getting you into and through your actual test. They also have a live chat feature on their website to answer any queries a new rider may have. Everything has been well thought out by RideTo and they have plenty of advice to give; even insurance and riding gear can be found via their website – because being safe and road legal is paramount, obviously.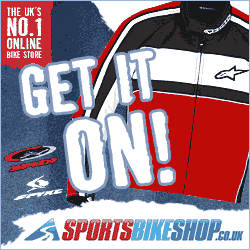 The site was created by James Beddows, who got fed up with the daily commute on a packed underground train and one day made the decision to commute on a scooter instead. James found the process of obtaining a motorcycle license frustrating and time consuming, but rather than complaining on social media or being so put off by the ridiculous process and getting back onto the train, he found himself inspired enough to make a change. And so he created RideTo to get rid of the pain that he experienced… And to make motorcycling more accessible for everyone.
Aiming to break down barriers and revolutionise the learner rider market is no small feat – especially for a new company like RideTo –  but the premise of the site is simple enough that it just might work…
Through their website a learner rider will be able to: book CBT's, obtain a provisional licence and all the way through receive general tips and tricks to stay relaxed during the course. Simply input a postcode and their website will generate a list of riding schools in close proximity. From there, the rider can compare prices of different riding schools and even check out the reviews from other like minded learners. The CBT can then be booked via rideTo.com and they will even contact the riding school on your behalf!
So where's the scale in that? Good question and we're glad you asked. The answer might be more obvious than you might expect. Delivery riders.
RideTo has already helped thousands of new riders get on two wheels and is also actively working with some pretty well known service/technology companies like Deliveroo and Pizza Hut – and others – within the courier delivery sector to help all of their new riders get into employment with courier positions.
Currently twenty riding schools are working alongside RideTo in London alone but the plan is to increase these numbers. The goal for RideTo is to get one hundred thousand riders onto two wheels within the next couple of years. As well as expanding nationwide and eventually involve all licensing categories.
The motorcycle industry has received a lot of bad press recently so it's great to see a positive input from a new rider platform. Check out RideTo.com and get involved with the motorcycling community.