Recalls, recalls everywhere.
KTM has released a recall notice for owners with 690 Duke and 690 Duke R's – if registered from 2016 – over a potential fuel leaking issue.
KTM's recall statement said: 'Due to tolerance variations, the system comprising the fuel tank, fuel tank filler neck and fuel tank filler neck gasket may leak and fuel may escape. A new fuel tank filler neck with modified gasket that is leak tight has therefore been developed. The gasket of the fuel level sensor was modified as part of this, and must be replaced as well.'
This means that 690 UK owners will receive a letter in the post to arrange for the repairs to be carried out at a main dealer. The work will be completed free of charge and will take forty-minutes to replace the fuel level sensor gasket, filler neck and gasket.
If you're thinking that recalling 690 bikes doesn't seem too bad, spare a thought for the people in charge of logistics at Harley-Davidson. They've also joined the recall notice party because of a fault with the braking system surfacing. And the number of bikes affected? A whopping quarter of a million!
251,000 Harley-Davidson's are being recalled because of the brakes failing suddenly without warning.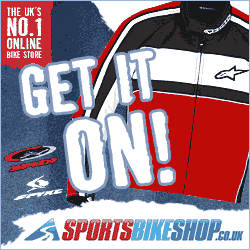 The bikes affected were registered between 2008 and 2011 and apply to the Touring, CVO Touring and VRSC/V-Rod variants, which are equipped with anti-lock braking systems (ABS).
Harley Davidson released a statement about the recall:
"The problem could be caused by owners who don't comply with the recommendation to replace the fluid every two years, but that a recall was issued because the consequent sudden and complete loss of brakes, without warning, is a concern."
The owner's local dealership will be able to rectify the problem free of charge by flushing the brake fluid.