There's little doubt that the availability of compact cameras, and the ease at which you can get published online, has made cameramen and directors out of many motorcyclists.
And why not? Filming a trip not only gives you the opportunity to relive it from the comfort of your own home, but can inspire others to do so – and might make you a few bob in ad click-throughs in to the bargain.
There's more to filming a bike tour than just sticking a GoPro to your helmet though, to come back with consistent, quality, usable footage takes a lot of planning , a good helping of discipline on the road, as well as plenty of creativity and at times some outright brass neck to get those really good shots. Here's how not to make complete hash of recording your next tour:
Can you cut it?
First things first: ask yourself if you really want to stop enjoying those lovely, twisty mountain roads, pull over and set up your tripod, ride back and forth 'till you get the shot you want and then pack it all up and carry on. If the answer is no, then filming is not for you.
Sort your set up
Think about the shots you want to get and how you can get them: want a rider's eye view? You'll need a helmet mount; fancy some tracking shots? A tripod is easier than balancing on rocks etc. Either way, decide on your kit before you go and keep it as simple as possible.
Shoot some cutaways
Cutaways are 'atmospheric' shots that help paint a picture of your trip and can help guide a viewer through the film, eg: zipping up jackets, pointing at maps, putting the bike in and out of gear etc. Even if they seem mundane to you, you'll be glad of them when you come to edit.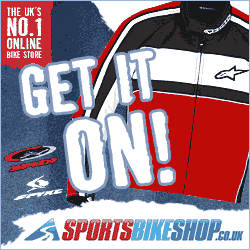 Keep it rolling
You'll sometimes meet situations where maybe you shouldn't be filming eg: crossing a border, talking to someone in a cafe etc. If you think you can – safely – get away with it, keep the camera rolling, as situations like that can often produce some fab footage.
Angles and positions
Don't just stand there with the camera at your face pointing it at things, or it'll start to look like your dad's old VHS holiday films. Shoot a few different angles and perspectives to help bring the subject alive.
Hold the shots
Don't stop shots abruptly, hold them for longer than you think you need – when filming people riding off from a stop etc. – that way you'll have lots of room to play with when editing and you might just catch something unexpected.
Catch some context
Keep an eye out for things that are country-specific, like signs in foreign languages, flags, local people in traditional dress, well-known landmarks etc. and try to capture some sounds like people talking in native tongue etc. to give a real sense of where you are.