Harley-Davidson trademark casts revelatory eye into future of their electric motorcycle plans.
If you were to have said a year or so ago that arguably the world's most famous motorcycle brand would be frequently linked with falling sales and financial woe then most people would have said that you were barking mad.
However, with recent stories of millennial woe and mounting board concern the immediate future of the famours Bar and Shield brand is far from certain.
With a commitment to releasing 100 new motorcycles over the next ten years however, the folks at Harley-Davidson motorcycles do at least seem to have a plan to tackle their problem, and – along with Indian Motorcycle – they are preparing to take that battle to uncharted territory.
Last month the news broke that Harley were looking to get their electric motorcycle out and onto the streets by the end of 2019 and now it would seem that we know a little more about what form that new electric technology might take. Or the name of it at least.
According to a recent trademark application filed with the United States Patent & Trademark Office then name that Harley Davidson will use to refer to their new electric drive-train technology will be 'Revelation'.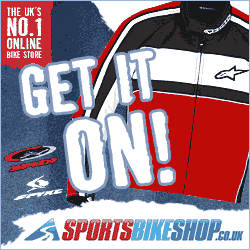 The interpretation by our (genuine) friends over at Asphalt & Rubber is that this will not be the name of the final motorcycle however, but rather the name used to refer to the technology/motor itself.
We're not sure if the final name of the electrified Harley will be that of the Livewire moniker attributed to its pre-production/concept that was produced as a test vehicle back in 2014, but the choice of 'Revelation' for the motor technology is an interesting one to say the least.
The company already uses similar sounding names for it's Evolution' and 'Revolution X' V-Twin engines, so 'Revelation' isn't too far of a stretch for the imagination, but it's certainly an interesting one…
The Book of Revelation in Christian faith is effectively an apocalyptic prophecy.
The notion that it will be the old, warhorse Harley-Davidson to be the first major manufacturer on course to release a production electric motorcycle could well be considered an event of almost biblical proportions.
Source: USPTO via Asphalt & Rubber