New Harley Iron 1200 and Forty-Eight Special come with new graphics, chrome and high bars.
There are a lot of new motorcycles coming out of the Harley-Davidson stable – at least one hundred by 2027 in fact, so we can expect a frequent flow of model revisions and changes to be revealed over the coming months and years.
The two new bikes announced today by Harley aren't hugely new or exciting – but the new graphics are pretty sweet and ape-hanger bars are always worth clinging onto.
'Since its inception, the Sportster has offered the perfect combination of size, power and character that makes it appealing to so many different riders' -Brad Richards, Harley-Davidson V.P. of Styling & Design.
The Harley Sportster was introduced in 1957 and has now hit somewhere in the region of 30 varying production models. Along that time owners have got pretty used to stripping their bikes down and customising/re-inventing them. It's this fact that Harley say they've used as inspiration for their two, new machines.
The Forty-Eight Special comes with a tiny 10 litre tank, new, steamroller front-end and 8 inch high Tallboy handlebars. Compared to the regular Forty-Eight, there's also a lot more chrome.
The Iron 1200 features a 'fast-back' café seat, mini-ape black handlebars and a glossy black fly screen. It's also got more range with a 15 litre tank and fancy colour paint/graphics. There's also a lot less chrome and a lot more black.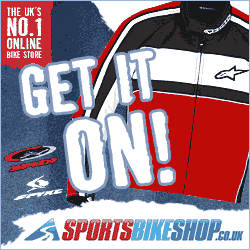 So that's two more of the 100 bikes out of the way.  And a new electric just around the corner…