Chinese electric manufacturer push new features 'out of the box' to all their motorcycles.
With the slow, but inevitable (despite what 'traditional' manufacturers might have you believe) rise of electric motorcycles on our streets, the arrival of new technology inevitably leads to new ways of thinking.
Whilst not entirely new to motorcycle technology, the news that Evoke are intending to add both a reversing system and an automatic eCall safety system to their vehicles should be absolutely welcomed. Whilst traditionalists will moan about their inclusion, new riders – and those most likely to be attracted to electrical powered vehicles – will surely appreciate a company's attempts to address two of the core barriers to entry; namely maneuverability and safety.
"While experienced riders wouldn't bat an eye at Evoke motorcycles total weight of 169 kg, many new or inexperienced riders voice concerns about dropping and damaging their bike or injuring themselves. Adding a reverse gear will make manoeuvring in and out of parking spaces much easier for new riders and is less taxing on their legs." – Ren Chin Zonbo, Evoke BD Director
The ARC (automated call response) system will detect when a bike has fallen over or crashed, and in the case of a serious incident then automatically message a pre-programmed recipient with the GPS co-ordinates. Which should prove useful in an accident.
In fact, it will also work when the bike is switched off, so you can have it message you if you're bike has been subject to a knock whilst parked up too.
As for the reverse gear, that works exactly as you would expect, with a top (backwards) speed of 5 km/h able to be activated via a touchscreen button on the LCD display.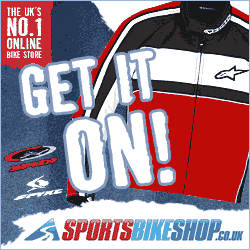 Evoke's Urban Classic is made by the same company that build the iPhone