It's the fourth consecutive year of record-breaking sales and turnover for the KTM group marque.
Despite not even managing to get either the Svartpilen or Vitpilen models into production yet, the resurgence of Husqvarna continues with the announcement of their yearly figures for 2017.
The firm say that they have sold over 20% more motorcycles than in 2016 and have increased their revenue by a quarter (25%) when compared to the previous year.
The total number of motorcycles sold by Husqvarna Motorcycles was 36,883 – giving the company a global turnover of €250 million.
And that's all without the actual motorcycles available that have long been predicted by observers as being the bikes to lead the resurgence of the brand – the Vitpilen & Svartpilen models.
Due to be launched 'during the first months of business year 2018' the Vitpilen 401, Svartpilen 401 and Vitpilen 701 'Real Street' models have long been on the list of most anticipated bikes for us here at MFHQ.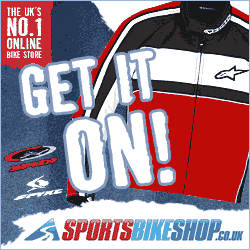 We can only imagine what their sales will end up being if/when they finally hit the showrooms.
Husqvarna Vitpilen designer: 'We want to offer an alternative to the motorcycle market'.