BMW Managing Director doesn't predict much of an immediate future for electric motorcycles. But he bets big on scooters!
Stephan Schaller, the BMW Motorrad MD isn't one to mince words. When he launched the electric Concept Link at the Concorso d'Eleganza Villa in 2017 he and the mammoth motorcycle manufacturer already stated that he believed that vehicles that 'move in the city' would be the focus for the company's electric future; referring directly to scooters such as the C-Evolution or the Concept Link.
Now, in an interview with Italian publisher Motociclismo, he speaks with even more clarity when discussing placing batteries into larger, motorcycle-shaped frames.
"Building an electric motorcycle isn't an impossible, technical challenge, and you can solve every problem. But can you imagine supplying electricity in the desert?", he continues, referring to putting batteries into a GS Adventure.
"I am convinced that 2018 will see a significant increase in the sales of these [electric] models. And I'm speaking of scooters and not of motorcycles".
BMW are one of the only 'major' manufacturers currently with an actual electrically-powered two-wheeler within their catalogue with the C-Evolution. And if the interview with the Italian website is anything to go by, it looks as if that could well be joined by the production version of the Concept Link by 2021,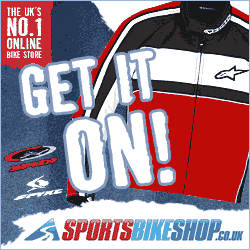 "It will arrive within three years, and it will be very close to the prototype shown on Lake Como by style, accessories and technical equipment", he says.
BMW haven't been shy in revealing electrified versions of their existing models – even wheeling a battery-powered S1000RR on stage at an event in 2015, later confirmed to be their RR concept – but for now at least, it looks like electric scooters are where the immediate future lie.
Unless any of the new, young guns  – or the old warhorse Harley Davidson –  have something to say about it.
Source: Motociclismo.it