A new 'R' version of the US company's MX model brings less weight, more horsepower and a recharge time of 1.5 hours.
Designed as an electric parallel to a 250cc motocross machine the MX was already a capable off-road motorcycle. Now, with the announcement of a machine with 50hp, 42 lbs ft of torque and a ready-to-race weight of just 259 lbs, the new MXR is a serious piece of kit.
There's only a US price announced, and at $11,995 it's not exactly the cheapest off-roader on the market, but that's the price of early adoption we guess.
Whilst the Alta Motors MXR is going to be the most expensive bike within the line-up, when it comes to price the performance off-road company are making some serious in-roads into the 'gas guzzling' ownership cost.
Alongside the announcement today, Alta have also restructured the pricing of their other machines, meaning that – according to the company at least – the bikes are now 'in line with gas bikes'.
By this we think they mean that the cost of ownership for the lifetime is comparable with the running of a 'normal' machine that requires constant fueling, more maintenance and more liquids.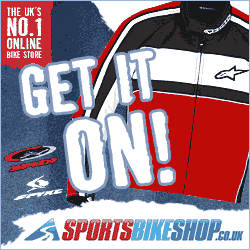 The new line-up now looks like this:
Redshift MX($10,495): Designed as the electric equivalent of a modern 250, the Redshift MX is just as capable as a trail and woods bike as it is a MX2/Lites class motocrosser.
Redshift EX($12,995): An ideal ratio of motocross speed, single-track prowess, and urban capability, the Redshift EX offers drivers versatility.
Redshift SM ($13,495): The ultimate urban commuter bike, the Redshift SM is Alta's lightest bike with 42 horsepower and 120-ft-lbs of torque.