Is everyone in motorcycle marketing still on holiday? They do all know it's past the 12th night, right? That the decorations should be down and they should all be back in the office, like the rest of us?
It's just I can't… no, I really don't want to imagine that they've simply overlooked possibly the biggest marketing opportunity of the year so far.
You see, marketing is a little bit like sales. Aside from pushing their new products at us, a big part of the job is to look for current trends, events and stories that products and services can be sold off the back of, here's an example:
– Trend/event/story: there's a cold snap coming.
– Marketing response: upgrade your winter riding kit, buy some cold weather tyres, corrosion-proof your bike with our can of spray etc.
Get it? Well, yes it's not exactly rocket science and although the primary function of it is to sell more stuff, I don't think there's anything really wrong with it if it points people in the direction of something that's going to help make their lives better, more comfortable, safer etc.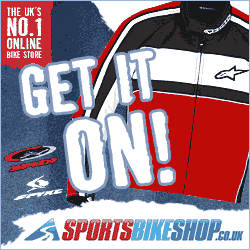 So when back in early December 2017 the Rail Delivery Group announced that the biggest rise in rail fares for five years would be hitting the already hard-pressed British commuter in the new year, it stands to reason that while we were all wandering round John Lewis, the motorcycle marketing teams will have been beavering away on January's campaigns;
Trend/event/story: it's going to get more expensive to get to work and back on the train.
Marketing response: buy a motorcycle and run it for less than the cost of your season ticket.
They had a month's notice. They'd even had the numbers done for them – all the major news outlets had calculated the rises in season ticket prices – eg: Brighton to London would go up £148 to £4,332 a year. All they had to do was find a bike in their range that could be ridden from Brighton to London on for less than £4,332; find a pretty picture of it; write some guff about 'making your new year's resolution to save money' and they would've been away.
They could push their easy-to-budget-for PCP and HP deals; sell the riders some winter kit to keep them warm and safe, and a few accessories like panniers, screens and leg covers. Their dealers would be able to service them every year, and in a few years' time they could sell them another bike and start all over again.
Commuters would be saving money, trains would be a little quieter (the companies might even up their game to try and persuade people back onto them) the motorcycle industry would get a little boost and, yes, you're there already, they would've made some cash…
Have you seen the ads? No, me neither.
I'm not expecting to see any off the back of the petrol price rise that's just been announced either – the average cost of a litre of unleaded has just hit its highest price since December 2014. Nor when the inevitable story about traffic chaos breaks again this year. Or when one of news outlets does something about how long and stressful our commutes are becoming, and how expensive it is to park in our towns and cities.
Because that's what journalists do too: look for trends, event etc. to roll their stories off the back of.
A few of them might have even written about how great it can be to travel to work and back by motorcycle or scooter…
But they won't, of course, because the motorcycling mad men are still on holiday, I think…