Extra extra, read all about it: Formula 1 will stop using grid girls from now on.
They have decided to ignore the glaringly obvious problems (what's up with those grid penalties?) and focus on what really matters; first the logo, now the grid girls.
The use of promotional girls, grid girls, umbrella girls or whatever you want to call them always has people talking. I, like many motorsport fans, am sat firmly on the fence. There's two sides to this story, and it's important to examine both sides before forming a judgement.
These girls are paid to turn up at events wearing tight fitting clothes which bear the names of sponsors. Some hang around the paddock handing out freebies to fans at races, some hold the name plates on the grid and some hold the brollies. The jobs they do on an average race weekend are harmless and nobody forces them to do it, but for me they don't particularly add anything, so why bother taking it away?
At the end of the day, grid girls are doing what they're doing for one of two reasons: 1) to get closer to the racing they love or 2) to earn money.
Putting on their high heels and strutting onto the race track is comparable to me working at the local coffee shop;  I was earning money to help make University a little easier on the bank account – admittedly, I didn't get to hang around with racers and emptying bins is nowhere near as glamorous – but the concept is still the same.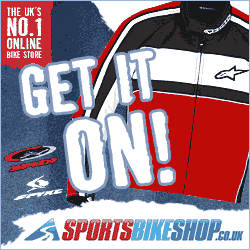 However, there is that flip side that I can almost certainly understand too.
This is the 21st century, and the argument that the whole notion of a grid girl is completely outdated does make sense. If a company relies heavily on pretty women promoting them, then maybe they need to rethink their brand.
That being said, with pretty women comes attention, and with attention comes possible new sales and clients to the brand they are promoting. Motorsport is highly competitive in many areas – sponsorship included, so why shouldn't they pay for attractive women to aid in the promotion of their brand and to help them stand out from the rest?
Some promo girls use the opportunity to get their foot in the door of other jobs within the industry and to an extent I say fair play to them, but on the other hand I can't help but disagree with that approach.
I have worked – and continue to work – tirelessly to try and get into the industry, but most of my advances fall on deaf ears. I'm fully aware that I am not pretty enough or skinny enough to be a grid girl, which means I can't get into the paddock and meet people like they can –  like they say, 'it's not what you know, it's who you know.'
Then again, if I was able to be a grid girl, I would probably take advantage of the 'foot in the door' and almost certainly do the same thing.
But rather than singling out the women who do this as a job and potentially make a portion of them unemployed, perhaps we should be encouraging equality and encouraging more women to get involved in all levels of the sport?
Maybe if more women could get involved with promotional modelling at race tracks, there'd be a bit more respect for the women who currently do it.
Why don't we change those unwritten rules and open up the criteria that women have to meet in order to become a grid girl? That way any kind of woman can have a go, and they might just love it. Would we see the same kind of objections to that sort of move?
One thing is for certain, we should absolutely be encouraging women to get involved in the racing side of things; instead of pushing this silly theory that there should be a female only championship.
Many women have thrived in racing – and many more should… We don't need a separate competition, we just need better opportunities to compete.
And then perhaps more female racers would mean grid boys too (remember Ana Carrasco's hunky umbrella guy?) and maybe then there wouldn't be such an outcry.
Even after collating all of my thoughts, I still sit on the fence.
With a few tweaks, the idea of the grid girl can still continue to thrive into the coming years and I can't see the motorcycle racing industry getting rid of them anytime soon. But for it to thrive, attitudes need to change.
Are you ready for an anecdote? Because I'm sure as hell going to give you one.
I was working an event as a journalist and it was great fun. I was enjoying myself but learning too and speaking to lots of people in the process. I felt like I was finally starting to get somewhere, until I heard a bloke turn to his equally ignorant friend and say; "why are there girls working as journalists? Shouldn't they be holding the brollies?"
It took everything in me not to turn around and clock the guy and for a while it really knocked my confidence. People like him are the ones that need to change their attitudes, and the only way that can happen is through inclusion.