Blaming manufacturers for bike theft is like blaming cutlery makers for knife crime.
Motorcycle crime makes for a rather depressing read but the more it is in the news, the more likely something positive will come out of this. Stick it out; maybe light is at the end of the tunnel.
The statistics involved with Motorcycle theft or Motorcycle enabled crime in London are staggering. An average of sixty-four crimes a DAY are committed using motorcycles and Fourteen thousand bikes were stolen last year just in London. There is a world outside of London but these figures are worrying for just one city.
London Mayor, Sadiq Khan held a summit yesterday in City Hall, London in a bid to tackle the crime rates. Khan, invited representatives from Honda, Suzuki, Yamaha, BMW and Piaggio to meet with the Met Police to discuss the issue.
More than 23,430 crimes were committed using motorcycles in London last year. I'm working with @metpoliceuk to tackle moped crime – but it's time for manufacturers to step up and design anti-theft measures into their vehicles to help keep Londoners safe https://t.co/BSRl4PNshw

— Mayor of London (@MayorofLondon) January 23, 2018
The Mayor released this statement:
"Motorcycle-related crime is reckless, frightening, intimidating and will not be tolerated in the capital.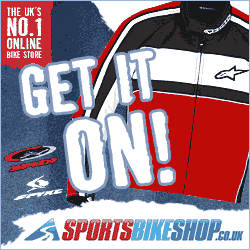 "I have tasked the Met with stemming the increase, and they have responded with targeted intelligence-led operations, increased arrests and new tactics. But this is a problem that cannot be solved with policing alone.
Isn't this a blatant example of merely passing the buck?
"Today I am bringing manufacturers and partners together to help us stamp it out once and for all.
"It is essential that the manufacturers step up to help us tackle this problem at the source. Put simply, the design of motorcycles make them far too easy to steal and this must be dealt with head-on at the point of design if we are to rid our streets of these crimes."
Met Territorial Policing Commander Julian Bennet said, "We welcome any initiatives that make stealing these vehicles as hard as possible to curtail the criminal actions of these offenders. This includes working with industry, manufacturers, insurance companies and the motorcycle industry association to identify what can be done to prevent theft and to see what theft prevention measures can be designed into these vehicles for the future."
Isn't this a blatant example of merely passing the buck?
Motorcycle crime isn't the fault of the manufacturers; let's just correct the Mayor on that one.
Blaming motorcycle thefts on the manufacturers is the same as saying knife crime happens because the knives are too sharp!
Yes motorcycles are easy pickings to a well-equipped thief but you can only protect your bike so much. I commute into London on my bike and always in the back of my mind during the day I'm thinking; will my bike be there come home time? I fit three different aftermarket security devices to maximise the protection. What more can I physically do? Apart from electrifying the bike so if anyone touches it they will get fried.
Most bikes are fairly lightweight; so two thieves will be able to lift any bike into a van if not secured to a fixed object. All disc locks, chains, D-locks and ground anchors will be defeated by an angle grinder. Bike firms will not be able to 'design out' motorcycle theft because the end product would be a heavier less agile vehicle, a car.
Manufacturers would have already introduced more secure features if they were readily available. The steering lock is the most basic of defences but even if this were beefed up, there would still be a way round it.
The problem lies with actively stopping the perpetrator before they get close to any bike. Give the police full backing to tackle this mess head on and the statistics will start to decline. If this means harsher tactics and rough justice then so be it. The police should be able to give chase without thinking about health and safety policies.
It is now time for the Mayor to 'Step up' and sort out this mess. He has to task all available sources to end this epidemic otherwise someone will be killed due to the actions of motorcycle enabled crime.
It's not all doom and gloom! Although it's hard to think of much happiness at the moment, so here's a picture of a dog in a sidecar instead.
Source: https://www.london.gov.uk/press-releases/mayoral/mayor-working-to-end-moped-related-crime