Reckon you've got what it takes to beat the King of the Mountain around the Isle of Man course?
It's been years since a decent TT game has been available but now with 'Ride on the Edge' it looks like finally videogaming motorcyclist's wait will be over.
Produced by Big Ben Interactive and with the option to race as one of 23 TT racers on 38 different motorcycles, the PS4, Xbox One and PC game is looking pretty incredible.
There's only a month to go until it's available in the shops and outlets are finally placing the game on pre-order.
The Isle of Man TT website has it available for £39.99 but say that they aren't sure of the release date, whereas British videogame retailer Game are a little bit more confident on the release date of the 6th of March 2018.
The Isle of Man organisers have played a great part in allowing the designers full access to both the course and riders, saying that with a full laser scan of the Course has allowed the game designers to produce the most accurate ever simulation of every twist and turn of the 37.73 mile Course.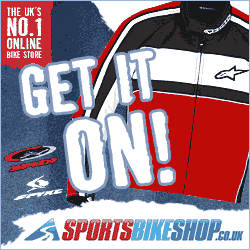 As you speed along the familiar roads, they say that you'll face the same conditions as real life TT stars: your screen will be gradually accumulating flies, the shadows under the trees will make it hard to spot your line and just when you think you've got it you'll flash out into bright sunshine and lose it all over again.
As your skills improve and you take on a full race on the Course don't forget you'll have to stop in the famous pitlane for fuel and tyres.
With a career more, online play and training modes, this promises to be a stunning looking game that could really give an authentic feel of what it must be like to make that plunge down Bray Hill…
And because it's all a make believe simulation, you can even get McGuinness back onto a Honda if that's what spins your wheels!