Have you or someone you love ever had the sudden urge to feel "American As F#@%" ?
Have you ever yearned to look like extra on Sons of Anarchy? Or maybe you just love the smell of Chinese made leather vests and sweaty do-rags.
Well, then do we have just the thing for you!
Shadetree Surgeon on Youtube recently uploaded a video called "How to be a REAL BIKER in 4 easy steps"
Put simply:
1. Anything other than Harley Davidson is for the Commies
2. Helmets are for sissies
3. Patches make you a badass
4. Waving to the Commies is an absolute No-No!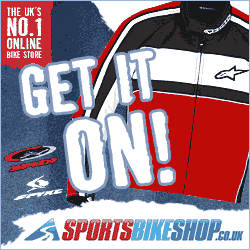 If you follow these four easy steps, you are well on your way to being the next Paul Sr!
P.S. Don't take everything we say seriously. We don't even take ourselves seriously…