At least someone is making money in the motorcycle business.
With all the reports coming out about how the industry is dying and sales are down, its refreshing to see a news headline about a positive sales trend.
Honda Motorcycle and Scooters India (HMSI) has reported a 68% increase in sales in December 2017 (390,420 units) compared to December 2016 (231,763). For the whole of the 2017 year, HMSI sold a record 5,794,893 units.
To break those numbers down, motorcycle sales were up 133% from December 2016 to December 2017 with the CB Shine being the most sold model. Additionally, scooter sales were up 57% during the same time, with the Activa and the new Grazia and Cliq models leading the way.
This is the first time in 17 years of its operation in India that HMSI has crossed the 5 million unit mark. Let that hit you for a moment… FIVE. MILLION.
HMSI Senior VP of Sales & Marketing, Yadvinder Singh Guleria, stated "New capacity expansion, three new product launches and increased network penetration in tier II and tier III markets resulted in Honda successfully breaching the five-million sales mark for the first time in 2017. Moving ahead, we are confident of meeting our target of six-million unit sales in 2017-18"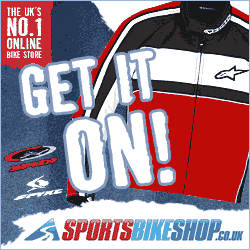 Honda Worldwide has not released its overall figures for Q4 of 2017 yet. We are intrigued to see how the company did as a whole. We can assume the sales spike India will definitely help the firms' overall sales figures and hope that other markets saw positive trends as well.
With HSMI's goal of 6 million units in 2018, it looks like they have a pretty optimistic outlook on the future of two-wheels. Which we can all agree has to be a good thing!
Source: The Hindu Business Line