Two more potential motorcycle names are registered by the Bar and Shield brand.
The other day we brought you the story that Harley Davidson applied to Trademark the name "Bronx" for a new upcoming model.
Well, Motorcycle.com is also reporting the possibility that the Motor Company has filed for two other names at the trademark office: the 48x and Pan America. What's interesting is that these names weren't filed with the U.S. Patent and Trademark Office, but insead the EU Intellectual Property Office. Will these be a European market only models?
So the bigger question is: What could these new models be?
For the 48x, Specuation seems to revolve around a refresh of the Sporster line up (or at least a new model). The conclusion is drawn form the fact that Harley makes thier Forty Eight model. Could the 48x be a hopped-up performance version of the Forty Eight? Maybe with an adjustable fork, shocks and better brakes. Or maybe its just a cosmetic alternative (think Yamaha Bolt C-Spec or R-Spec). There is also rumors that it could mean melding of the Revolution X motor from the Street 500/750 into a sportster chassis.
Personally, I am going to make my own completely unfounded, long-shot prediction: That its an all new bike with a 48c.i. engine (The U.S. sure does like thier Imperial system) and designed around a more performance oriented chassis. This could still be a Sportster refresh (or replacement) since thier Sportster line up has always meant to be, well Sporty.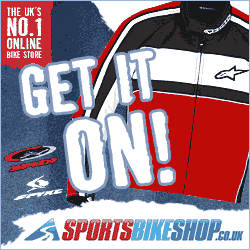 But what about the Pan America? Well, the name seems to indicate a new touring machine, one capable of long highway miles. But the question is, will it be built on an exsisting model line? Many suggest that its going to be another "light tourer" like the Sport Glide, destined for the European market. That's very possible.
However, I am going to make another completely long shot guess. Since the 48x and Pan America were submitted simultanously I think they will be based on the same engine/chassis. So maybe a 48 c.i. Sportster sized touring bike with a windshield, forward controls and saddlebags? To be fair, they don't currently offer touring option on the Sportster line up. This could be a way to get someone into a H-D touring bike without having to spend the exorbent amount of cash that a Road King or Sport Glide would cost.
As of right now, this is all speculation. Harley Davidson did promise 100 new motorcycles in the next ten years. With the rate they have been submitting names to the Patent office, it looks like they are well on thier way.