Harley-Davidson trademark 'Bronx' as possible future name of urban-centric new motorcycle.
According to Nasdaq.com (via Motorcycle.com), Harley could be readying themselves for a new assault on that much needed 'millennial' market with a new street machine.
After stating their intention to assault the market with over 100 new models within the next 10 years, a registration to the US Patent and Trademark Office (USPTO) shows that the bar and shield brand have applied for trademarks on the name 'Bronx' and 'Harley-Davidson Bronx' for use within and on 'motorcycles and structural parts thereof'. Which – according to commentators – indicates that the name is going to be put to use on something a little more important than an accessory for clothing.
According to the rules of the USPTO, an applicant has thirty-six months within which to make use of the mark after approval, so if this is going to be used towards a new machine, we're likely to see it sooner rather than later.
That's a big if of course, with spokespeople from the company reported to have refused to comment on the rumour.
Could a Harley Davidson Bronx halt the slide in sales from the Milwaukee based brand?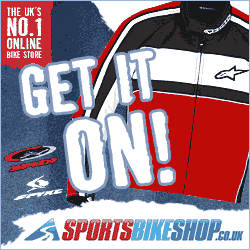 Source: Nasdaq.com (via Motorcycle.com)