New Quest TV show hits UK screens on January 11th.
If you've spent anytime around the custom bike scene these past few years you would have almost certainly bumped into Ant Partridge; or at the very least we can guarantee that you would have heard him… As one of the more vocal and energetic of the new wave of custom motorcycle builders he's been a fixture at almost every motorcycle event in the world since forming Matt Black customs out of Spain in the mid-2010's before leaving to start work under his own label.
Even if you've not come across the name before, you've probably seen a few of his builds. Either here within the pages of Motofire or on the leading sites within the genre, Bike Exif and The Bike Shed. Anthony is almost literally a one-man, bike-building, marketing machine. So it's perhaps only natural that he's about to be unleashed across TV screens across the globe – albeit now back within a team, as one third of the Goblin Works Garage crew.
With the intention of doing things just a little bit differently, the Goblin Works Garage team of Ant, madcap engineer Jimmy de Ville and custom car builder Helen Stanley have setup shop across the Discovery network owned Quest channel here within the UK and are bringing their shared – slightly unhinged – passion for custom engineering, speed and messing-about to a six-part TV show starting on Thursday 11th January at 9pm.
With a remit to build six custom cars and four bespoke motorcycles the outcome of all ten builds promises to be as individual and energetic as the talent behind them.
With car builds ranging from a muscled-up Ford Mk3 Capri, a  Datsun 280z which promises to tear up the tarmac even before the build begins, right through to an neigh-on sacrilegious Series 2a Land Rover that gets dropped and lowered to ridiculous proportions, it's already proving to be a show that offers little by way of regard for any rulebooks.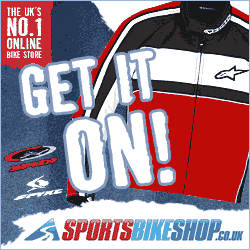 As for the motorcycles, well eagle-eyed regulars to Motofire will have already seen a couple of them. The TW Steel Yamaha MT-10 was a feature of 2017's Bike Shed and was a Custom Bike of the Week way back in August and we rounded off our 2017 custom coverage with a commission from Norton CEO Stuart Garner himself – the sublime and extremely aggressive Norton Dominator Café Racer.
Whilst cars have been pretty well catered for within the specialist networks online and on TV, there's no doubting that the world of custom bike building needs a shot-in-the-arm. With Anthony Partridge's typical biker's passion due to rub off onto two already-talented car builders, we reckon that the Goblin Works Garage might have more than just plucky British make-and-do appeal.
It might just go someway to re-invigorating and introducing the joy of tinkering and furkling about with metal to a whole new audience.
We'll know for sure after the first broadcast but before then, check out a very tired and emotional group of Goblins filmed directly from their garage early last year…