Bella Vins! Ti amo!
Two-stroke motorcycles were massively popular decades ago (in my dad's era) but have pretty much died out due to emissions legislations. Sure plenty of " Blue smokers" are still knocking around but not so many are being made new by manufactures.
Introducing Vins motorcycles from the home of passion, beauty and soul, Italy. Vincenzo Mattia formed the company with a group of engineers that used to work at Ferrari.
Their first bike was a 100cc V-twin prototype dripping in carbon fibre. Now they have unveiled the Duecinquanta (means two-fifty in Italian), a fuel-injected 249cc two-stroke V-twin bike that comes in two variants, a road and track only bike. The road version even comes in "MotoFire" yellow!
Wouldn't this look good with MF stickers on the fairings?
The stunning looking Duecinquanta has a carbon-fibre monococque chassis and the whole bike weighs less than 95kg! The power figures are yet to be released until it complies with Euro4 regulations. However the track inspired machine, the Vins Duecinquanta Competizione is capable of nearly 150mph according to Vins, has a larger 288cc two-stroke engine that puts out more than 80bhp and only weighs 85kg, Crikey! Now this would be an incredible track day monster!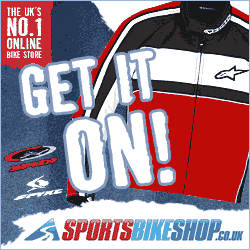 Speed, weight saving, Italian design and carbon fibre doesn't come cheap. The "Base model" Duecinquanta is priced, at $48k while the Competizione will be $60k.
Start saving.