Honda launches the 2018 Super Cub with a K-Speed custom.
THE HONDA SUPER CUB truly is super. It's been in production for six decades, and in that time 100 million units have rolled off the line. What's more, it was the ad for the Super Cub that originally launched the iconic slogan, 'You meet the nicest people on a Honda.'
The Super Cub's design has gradually modernized over the years, but the new 2018 model takes cues from the original, for a more retro look. In stock form the 109cc, fuel-injected scoot mixes old school charm with modern tech, being equipped with drum brakes and LED lighting.
The 2018 Super Cub goes on sale in Thailand today—and into production in a Thai factory. (Honda builds the Super Cub in numerous factories around the globe).
To mark the occasion, Honda Thailand handed the crew at K-Speed a new Super Cub last month, and gave them just 30 days to build something special.
"We call this bike 'Super Power Cub'," our contact at K-Speed tells us. "The concept for this bike is modern retro—so we combined new style, like the LED turn signals, with vintage style; wing-shaped handlebars, 'sawtooth' tires and finished in classic matt black and white. And still keeping the iconic part—the lower fairing."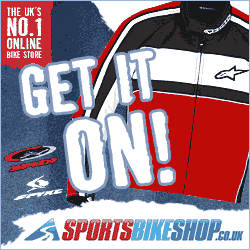 The biggest visual change is up front, where K-Speed tore apart the stock steering cluster. The OEM headlight now sits further down, housed in a custom-made nacelle. Up top are a new set of custom-made handlebars, adorned with a new throttle, Biltwell Inc. grips and a bell borrowed from the shop bicycle.
Custom switches mounted below the steering stem control the starter and turn signals, with a simple analog speedo mounted just behind them. And all the wires that used to be housed inside the plastic cluster have been re-routed.
The Super Cub's stance has been dramatically reworked too, thanks to a pair of 17×2.50 wheels wrapped in vintage-style Vee Rubber tires. K-Speed also fabricated metal fork covers, giving the whole front end a far beefier feel.
K-Speed's core business is actually aftermarket parts supply, so it's not surprising that they have their own brand of custom accessories; Diablo. They raided the Diablo catalog for a new tail light and LED turn signals.
As we've come to expect from the Thai shop, there are a number of nifty little touches sprinkled throughout—including 'hand grenade' valve caps on the wheels and CNC-machined foot pegs.
We love that the Super Cub is still going strong, and we're downright smitten with K-Speed's spin on it.
In a perfect world, Honda would produce a limited edition K-Speed Super Cub, and we'd buy one for those Saturday morning coffee runs.