VW Exec in the "Big Haus".
On Wednesday, former Volkswagen executive Oliver Schmidt was sentenced to a 7 year prison sentence along with $400,000 fine for his involvement in the emissions fraud scandal, often referred to a "Dieselgate".
Prosecutors stated that Schmidt provided false information to federal agents after the Environmental Protection Agency discovered devices used to bypass pollution regulations.
The sentence was issued by Federal District Court Judge Sean F. Cox after Schmidt pleaded guilty to the charges of conspiracy to defraud the US federal government and violating the US Clean Air Act. The judge is quoted as saying" You are a key conspirator and responsible for the cover-up in the united states of a massive fraud perpetuated on the American consumer."
While Mr. Schmidt attempted to downplay his role in the scandal he told the judge " I only have to blame myself", "I made bad decisions and for that I am sorry".
Schmidt is the highest ranking employee that has been convicted in the scandal. Schmidt, a German citizen, started with VW back in 1997 and was named general manager of the Auburn Hill's, Michigan engineering and environmental offices in 2013. He was arrested in Miami over a year after the initial scandal reports surfaced. Schmidt, transferred back to Germany but for an unknown reason decided to holiday with his wife in the US. He was picked up while waiting for a departing flight.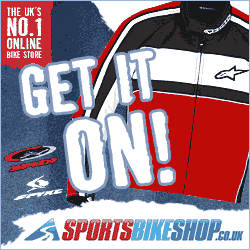 In an attempt to move past the scandal, VW plead guilty to the charges of importing 600,000 cars equipped to circumvent US emission regulations. The firm paid $4.3 billion in fines and penalties along with a three year probation.
The Volkswagen Group owns motorcycle manufacturer Ducati and while the two wheeled stepchild isn't involved in any of the diesel emissions-cheating allegations, the negative press associated with the scandal isn't good for any of their brands.
Source: The New York Times