After securing British engineering firm Frazer-Nash as motor supplier, the bonkers-yet-hopefully-brilliant electric three-wheeler will hit the roads in 2018.
It was the star of the 2016 Geneva Motor Show, but after issues with production and suppliers we were beginning to think that the electrified version of the fun, Morgan 3-wheeler might never make it to production. But all that has changed now that British firm Frazer-Nash – the people responsible for the new London electric Taxi.
Now that the guts of the battery-powered three wheeler have been sorted, it means that the rest of the plans can come together and Morgan have committed to a 2018 on-road date.
Along with those brass cooling fins and thrilling handling (assuming it's like it's ICE cousin), owners of the new Morgan EV3 can expect a range of around 120 miles from the 21 kWh lithium-ion battery pack and peak horsepower of around 56hp from the liquid-cooled Frazer-Nash A010229 motor. All driven from that solitary, rear wheel of course.
Did we mention that the whole body will be made out of carbon fibre?
With traditional motorcycle manufacturers still sitting on the fence when it comes to announcing their production electric vehicles, this might be the closest experience a bike rider is going to get in 2018*.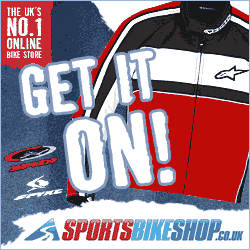 The first editions will be produced in conjunction with British shopping marque Selfridges and will be a #UK1909 special edition (so called because both brands see themselves as quintessentially British, and both were born in 1909).
The styling is slightly different; the very obvious change being the replacement of the asymmetrical headlamp seen in the launch photos for a more traditional, dual affair.
(Assuming you don't look into Zero, Alta or the plethora of non traditional makers of course!)
Source: Maxim