Grab a 204 HP electric-powered superbike for just €5,000 deposit (and another €40,000 or so on delivery).
With a power output of 204 HP (150 kW), torque of 450 Nm, a top speed of around 150 mph and range of in excess of 300 miles, the Saroléa Manx 7 should be the neo-retro racer of your dreams.
If the carbon fibre monocoque chassis – designed by engineers who have literally worked on rocket ships – doesn't grab you, then surely that stunning, classic café racer look will hold your attention.
And if you're quick, one of the first 250 can be yours for just a €5,000 deposit. Yes, it's fully refundable.
Coming in three flavours, the Saroléa Manx 7 starts at €42,975 for the 14 kWh version, if you want a little more power then the 18 kWh is an additional few grand at €46280 and the fully realised 22 kWh beast is just a few numbers short of €50k at €48,760.
Admittedly, this is quite a price tag, but for all of that you get hand-crafted carbon fibre across the chassis, swingarm and several other components, the best range ever announced for a production motorcycle and the knowledge that you're probably riding around on the coolest, limited edition motorcycle on the planet.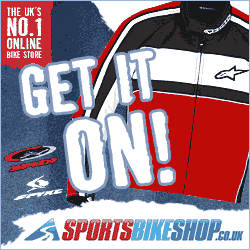 If you were struggling to find that perfect Christmas gift then, one… You've left it very late so you should probably question your choices and two… This could just be the perfect Christmas present.
You can read more about Saroléa here in our exclusive interview from a couple of years ago.