Join Motofire's Hannah Smith as she looks back at an incredible season of MotoGP.
With the start of December comes the MotoGP testing ban that will run until the first official test in the new year (28th January at Sepang), it signals almost 2 months of some well-earned time off for the entire MotoGP paddock, although the work won't really stop as factories get building, riders keep training and teams work on the plan for the season ahead.
But before we start looking at what 2018 has in store, it's the perfect time to look back on 18 breathtaking races that saw MotoGP journey from the desert of Doha to the Valencian coast. These are the moments that really stick out for me when I think of the 2017 season and I hope you'll share some of the highlights.
Race 1 in Qatar and the theme for the rest of the year was set when it rained at the sand-surrounded Losail circuit. Qualifying was cancelled and it was Maverick Vinales starting from pole position as the season began under the floodlights (quick note; there'll be schedule changes in 2018 to stop the same scenario of having to wait for rainwater to drain but not being able to wait too long because of evening dew).
Vinales went on to win the race and it was the perfect start at Yamaha for their new Top Gun, but it's Tech 3 rookie Johann Zarco that is the standout memory from Qatar for me. Okay, so he crashed out of the lead but he led his first race in the premier class, very few riders can say that. I expected him to adapt well to the M1 with the Yamaha being the "friendliest" bike to start with as Valentino Rossi put it, but I didn't expect what he'd show over the next 9 months.
Across the globe to Argentina a couple of weeks later and it was again Vinales standing on the top step of the podium. Karel Abraham and Alvaro Bautista are the riders I really remember from that weekend with Abraham securing his first MotoGP front row start and the first for the Czech Republic, while Bautista finished the race in 4th, both giving the Aspar team a welcome boost early on. Aleix Espargaro also sticks in my mind because of how he helped Andrea Dovizioso after crashing and taking Dovi out. Riders helping each other might seem small, but it's something I'm still not bored of seeing.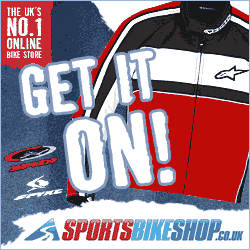 Thankfully, this year there was a break between Argentina and Austin after the travel chaos that the weather caused in 2016. But heading to COTA everyone knew that there was only one rider to beat; Marc Marquez. The USA is his happy hunting ground and this year proved to be no different. Marquez was on pole and despite Dani Pedrosa leading early on it was Marc that took the chequered flag, although he had to work a bit harder for it this year.
Rossi put in a good performance to finish second despite having a time penalty after being forced off-track by Zarco. I still stick by my original opinions on that one; the rule to stop riders gaining an advantage by going off-track is correct, the implementation, in this case, wasn't.
From COTA it was finally time to head back to Europe for the meaty part of the season. Dani Pedrosa put his marker down early on in Jerez as he was quickest on Friday and took pole in qualifying. In the race, he proved untouchable with team-mate Marquez following him home and Jorge Lorenzo getting his first Ducati podium in third, which proved to be the perfect birthday present for the Spaniard. Zarco rode well again to finish 4th, but Jerez has to be remembered for Dani standing on the podium and bringing a tear to everyone's eyes as he showed just how much that win meant to him.
North to Le Mans and it was Valentino Rossi leading the championship as we started round 5. Unfortunately, the weekend started under a dark cloud as Nicky Hayden was injured while cycling in Italy and everyone's thoughts remained with him. Vinales brought the perfect comeback from a DNF in Austin and a tricky race in Jerez by taking his 3rd win of the year, while Rossi crashed out on the last lap as he chased down his team-mate and Zarco got his first MotoGP podium, made even more special by the fact that it was at home and that he'd led his home GP briefly.
In the time between Le Mans and Mugello, the world got a little bit darker as we lost Nicky Hayden and that stellar smile of his. He is still very much missed and will be for many years to come.
It briefly felt as though there was no end to the bad news as Valentino Rossi injured himself in a motocross crash that left him with liver and kidney lesions, trouble breathing and an overnight stay in the hospital that same week.
Race 6 signalled my personal highlight of every year, Mugello. Rossi was declared fit and was able to ride through his pain and discomfort, while Vinales had a big crash on the first day of practice and injured his arm but still went on to secure pole position on Saturday. Raceday started with 69 seconds of silence for Nicky, with thoughts also turned to Luis Salom as Saturday had been the 1 year anniversary of his fatal crash in Barcelona. After the silence of a Mugello in mourning came the noise, as fans said goodbye to Nicky with applause for a true champion.
And the noise certainly didn't stop there with the home crowd having plenty to cheer about. Andrea Migno won the Moto3 race before Mattia Pasini returned to the top step in Moto2 after having a last lap so incredible that Valentino Rossi described it as one that Italian riders dream about. Then came MotoGP and a not particularly healthy front row; Vinales and Rossi were both injured, while Dovizioso was recovering from an overnight battle with food poisoning. That didn't hold the "Italian Stallion" back though and once he hit the front on lap 14 there was nothing to stop him as he became the first Italian rider to win the Italian Grand Prix on a Ducati.
It proved to Casa Dolce Casa for the Italians as Danilo Petrucci rode to an emotional home podium in third, with Vinales providing the Spanish filling in second. Mugello came as much of a surprise to Dovi as to anyone else, and if you'd told him then what the rest of 2017 had in store, he'd have told you that you were crazy.
There was little time for Mugello to sink in for Dovi though as one week later they were back on track in Barcelona. The track continued to be problematic as a safe configuration that everyone approved off continued to prove elusive. The chicane was changed on Friday evening and next year the layout will change again, hopefully for the last time. Rossi and Vinales struggled with grip at Montmelo, while Pedrosa secured pole ahead of Zarco and Petrucci. In the race, Dovizioso took the lead from Pedrosa late on as he had been in no hurry after recognising he had good pace without having to push and stress his tyres. 7 years was the gap from Dovi's first MotoGP win to his second, his 3rd came 7 races later in Mugello, with number 4 just 7 days later at Barcelona.
But Montmelo can't just be remembered for Dovi because one of the moments that will replayed for many years to come came from Marc Marquez.. the defending World Champion had already been having a weekend of crashes, which only got worse as he tripped over his starter in the pitlane during warmup. Luckily he was fine (although it's important to remember just how dangerous falls in pitlane can be) and in typical Marc style, he made a joke about it as he pretended to fall again on the podium. If he ever loses his sense of humour, we're doomed.
After Barcelona, it was time for the most Northerly stop on the calendar, the Cathedral of Speed; Assen. A post-race test in Catalunya had brought a glimmer of hope for Yamaha as both riders tried a new chassis that showed potential. But it was a different Yamaha that started from pole position as Zarco secured his first in the premier class. The Frenchman led early on before Rossi hit the front and kept it, apart from a brief time where it was Petrucci leading the pack.
It was another excellent race from Petrux, who seemed to have a good run of form and Dovizioso led the championship for the first time. But there are two moments that stick with me from that race; the first is how lucky Maverick was that Dovi didn't hit him when he crashed. A couple of centimetres the other way and it could've been a very different story. The second? Valentino. He celebrated that win as though it was his first (it was his 115th across all classes) and as he entered pitlane stood up on the footpegs with arms outstretched, before giving the top step of the podium a kiss, it was clear to see what he meant when he said that this was the reason he raced.
From Assen to Sachsenring and we were back on Marquez territory. As expected he was on pole and as expected he led early on. What wasn't part of the plan was Jonas Folger, who emulated his fellow Tech 3 rookie Zarco by not only leading his home GP but taking his first MotoGP podium there too. Not many give Marquez as much trouble at Sachsenring as Folger and it was excellent to see him up at the front as MotoGP prepared to head into the summer break, with Marquez leading the championship for the first time.
4 weeks later and MotoGP was back to work in Brno, but also back to saying goodbye. This time it was the loss of Angel Nieto that hit hard. It's hard to put into words just how much Angel meant to Grand Prix motorcycle racing, but it's no exaggeration to say it wouldn't exist as it does now without him and certainly not with the wealth of Spanish talent that we're so lucky to have. It shouldn't be taken lightly that those same riders refer to Angel as Maestro or Father and as the paddock said goodbye to Angel and light rain fell, Marc Marquez described it as Brno crying.
On track, Marquez gave everyone another lesson in how flag-to-flag races should be done, as he recovered from a mistake with tyre choice to take the win ahead of Pedrosa and Vinales. Brno was a bike-swap fiasco, with bikes and teams not ready for their riders and some having a complete failure of strategy, but the image to remember from the Czech Grand Prix is of the 3 Spaniards on the podium pointing to the sky, saying thank you and goodbye to Angel.
A short trip later and it was time for race 11 at the Red Bull Ring in Austria. Arguably the only track that can compete with the beauty of Mugello and Phillip Island, it's fast and terrifying and this year it was home to one of the real highlights of the season. Marquez and Dovizioso had swapped the lead a couple of times but it all came down to the last lap, or to be more precise, the last corner. Dovi knew Marquez was behind him and knew that he'd make a move, so he let him, giving him no choice but to run wide so that Dovi could cut back in front. What made an already incredible moment even better? The nonchalant wave of the hand from Dovi, which he explained as his way of saying "what are you doing? You can't pass there!".
From one fast track to another as MotoGP landed at Silverstone. Marquez was on pole, but it was Rossi that led early on, with Marquez being forced out of the race on lap 14 as his engine blew up and in turn, blew the championship wide open. Dovizioso took the lead from Rossi and with it the lead in the standings. Vinales secured second, giving Yamaha their first double podium since Argentina.
In the short break between Silverstone and Misano, 2017 got a whole lot tougher for Valentino as he broke his leg in two places in an Enduro accident. He had surgery overnight to fit a pin and was out of his home race just a few days later. Next to join the injury list was Cal Crutchlow, who severed a tendon in his finger while cutting cheese.
Without their home hero there were concerns that Misano would lose some of its shine but that didn't prove to be the case as Jorge Lorenzo led well in tricky, wet conditions before crashing out due to a momentary loss of concentration, with Danilo Petrucci taking over at the front, only to have victory taken away on the last lap as Marc Marquez put in final daring push. After 13 races, the championship was tied with both Marquez and Dovizioso on equal points.
On to Aragon for the last race before the flyaways and Rossi was back against all expectations (except possibly his own). He amazed everyone by securing a front row start, with Vinales on pole and Lorenzo in second. The Aragon Grand Prix is a long, hard, physical challenge when you're fully fit so the 5th place for Valentino was an incredible result and has to be the standout of the weekend. Marquez took another win, despite a couple of scary moments (with turn 12 being the main one to remember), with Pedrosa taking second and Lorenzo securing a well-deserved podium in third.
As riders prepared for the Asian Tour, there was another casualty as Jack Miller broke his leg in a Trials crash that ruled him out of the Japanese Grand Prix. And Jonas Folger was then sent home from Japan as he was so ill he could barely stand-up. He had been feeling unwell for a while but still had to wait for a diagnosis of Gilbert Syndrome that affects the way the liver processes toxins, as well as discovering damage to his vocal chords from a nasty crash in Aragon.
Motegi proved to be a re-run of Austria and will be remembered for the same reasons; a last corner battle between Dovizioso and Marquez. Once again, Dovi got the better of Marc and took the win after both rode an excellent race. Petrucci secured another podium and became the first Independent Ducati rider to secure 4 podiums in a season, something he was rightfully very proud of.
From Japan to Australia and no-one was prepared for what The Island had in store. There was contact everywhere and overtakes were around every corner. The top 6 came back after the chequered flag with rubber on their leathers and paint on their fairings that wasn't their own. Miller led his home race despite having a broken leg, which gave the home fans something to cheer about and Zarco made an impossible pass on Vinales as he went around the outside of turn 1, which still has me shaking my head in disbelief, to be honest, and while it's near impossible to choose *the* moment from Phillip Island, that probably has to be it. While races like that one can be both stressful and invigorating to watch, it was wonderful to see just how much all the riders enjoyed themselves, and the quote of the weekend has to go to Valentino as he said: "if this is the game, then I'm ready to play".
Australia had proved to be a tricky weekend for the Ducatis but the next race in Sepang was a glimmer of hope because they knew that they could be strong there.. and they were. Pedrosa secured pole on Saturday, but wet conditions were his stumbling block on race day. Zarco led early on before Lorenzo hit the front on lap 9. Then there was the whole "mapping 8" situation, which was completely irrelevant as Lorenzo lost the front at turn 15 and ran wide as he dug his knee slider in to save the crash and left a long red line behind him. His loss was Dovizioso's gain as the other Ducati hit the front and took the chequered flag, which in turn meant that the championship went to Valencia.
9 months after it started, the 2017 World Champion would be decided at the last race of the season, in the final showdown. Marquez had a healthy lead, Dovizioso HAD to win, it seemed fairly obvious what would happen.. but it turns out that the race had decided to surprise us.
Marquez was in pole position, both on the grid and in the title fight. He led early on before letting Zarco past on lap 4. He didn't take the lead back again until 19 laps later, which turned out to be something of a mistake as he had the longest slide you've ever seen at turn 1 on lap 24. I still maintain it was a crash. He braked 30 metres too late and took turn 1 at 153 km/h (it's normally 136), he slid for 50 metres (50!!!) at a lean angle of 64 degrees. I'm still undecided what the craziest part of that is. It's probably the fact that he rejoined and finished 3rd.
For Dovizioso, his championship hopes ended in the cruellest way as he crashed out shortly after his team-mate Jorge Lorenzo, who had received a few more (6 to be exact) of those now-forever-infamous "mapping 8" messages, that he chose not to listen to.
2017 was a tale of three champions, and to quote Charles Dickens "it was the best of times, it was the worst of times". For Marquez, Morbidelli and Mir they were the riders to beat this season and each of them rode brilliantly.
Marquez didn't have the easiest start to the year, he admitted to not enjoying himself after his Le Mans DNF and was internalising so much stress that it affected his health and led to him losing some hair around the time of Montmelo, but he turned it around and became the youngest rider to have 4 premier class titles and 6 across Grand Prix.
Morbidelli finally settled in this year and was almost unbeatable, while Mir was truly astonishing and I cannot wait to see what both of them do next season as they both move up a class.
From Mugello to Valencia, with the exception of Rossi in Assen, only two riders stood on the top step of the podium; Marquez and Dovizioso. They pushed themselves, and each other, to the very limit, but with unshakeable respect for their rival.
The truth of it is that Dovi needed more podiums when he wasn't winning, in 10 races that he wasn't on the podium, he only finished 4th once. His 6 wins might match Marquez, but the World Champion had only 6 races without a top 3. Compared to Dovi's single second place, Marc had 4 and 2 third places to Dovi's 1. That is where Dovi needs to be better next year, he needs to be at the front even when he doesn't win.
Outside of the top 2, Vinales had an excellent start before he got caught up in the bike issues that his team-mate had been warning about since pre-season. For both him and Rossi, whose season was affected by both bike and injury, 2018 will largely be dictated by what Yamaha can do over the winter. Using the 2016 bike as a base is a good thing and while they'll still have a lot of work to do, next year should be different for both of them.
For Pedrosa, his main issue was with tyres and getting them up to temperature, but while he definitely didn't get the results he'd have wanted this season, he seemed much happier after changes in his team, in particular, the introduction of Sete Gibernau.
Zarco had an excellent rookie season and the rest of the grid had better watch out for him next year, although which bike he'll get from Yamaha remains to be seen. Lorenzo didn't adapt to the Ducati as quickly as he had expected to but made good progress and 2018 will almost certainly see him at the front.
Across the rest of the grid, Suzuki didn't meet expectations after losing Rins to injury early on and Iannone having all the pressure placed on him, KTM continuously adapted and made really strong improvements throughout the year and Aprilia also progressed with Aleix Espargaro, although their handling of Sam Lowes was far from ideal.
My final highlights from 2017? In Moto2, obviously Morbidelli's championship run, but also Mattia Pasini; seeing Paso back at the front was wonderful. In Moto3, Mir blew everyone away, but Jorge Martin never failed to impress and entertain, and he must have enough pole position watches to start a shop, I was thrilled to see him get his first win in Valencia.
Then there's MotoGP. I've already detailed the key moments from this season, but humour me a little longer. Race of the year has to go to Phillip Island, the only thing that could've improved it is if Dovi had been in the fight. Battle of the year? Unquestionably the last corner of Austria. Dovizioso vs Marquez has been one of the best title battles in recent history; in no small part due to their respect for each other. On the track, there's no such thing as friends, but off-track they showed how champions should act.
Dovi has been a joy to watch this year as he introduced some of those dark horse characteristics and finally found that self-belief that he was not only as good as the riders around him but able to beat them. But Marc Marquez has continued to astonish on a weekly basis, with moves and saves that were simply impossible before he arrived in MotoGP in 2013. He is a worthy World Champion and I suggest you make the effort to truly appreciate him because there's no-one else quite like him.
2018 has a lot to live up to, but so did 2017. There'll be a lot of contract talk going on, so prepare yourself for the usual nonsense. But there'll also be 19 races, with Thailand coming in as a new addition. On this side of the testing ban, Honda has the advantage in terms of development but by Sepang, we'll have new bikes across the board.
Until then, there's time for holidays, catching up with people who you never see during the season, and eating food you normally wouldn't. Enjoy the winter break, or summer if you're in the southern hemisphere, and catch up on sleep while you can because before you know it we'll be ready for the lights to go out in Qatar.