The Met Police recently beefed up their defences to combat the scourge of moped-enabled crime in London.
Having recently enlisted the help of new BMW motorcycles and stingers that are fully equipped to bring down whoever is in their path, we had hoped that this was a reprieve to the latest onslaught of thefts. However it would appear that this has made little difference. In the UK capital in November, a marked police motorcycle was recently attacked with a "Zombie knife" and left it with slashed tyres and bodywork. If the police are vulnerable to the gangs, what hope do the rest of us have?
The Met commented on this incident, "An officer riding a marked police motorbike had seen two men on a moped "acting suspiciously" in Benwell Road, Holloway, North London.
"The officer signalled for them to stop and the vehicle made off, eventually stopping for the officer in Sunnyside Road, N19," a spokesperson added.
"The pillion passenger then dismounted from the bike and threatened the officer with a large knife, which he then used to strike the tyres of the police bike. Both rider and pillion then made off."
Speaking to a police summit earlier this month, British Home Secretary Amber Rudd said, "the Government was reviewing the law and practice regarding police pursuits".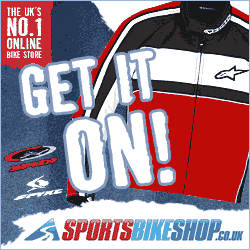 "We want to make sure officers feel they have the legal protection they need to go after moped and scooter gangs," the Home Secretary added, saying the review would be completed in early 2018.
"These criminals terrorise our streets, intimidating people into giving over their phones or wallets and leaving many too scared to walk outside their front doors."
But maybe there is a little hope?
Since this incident, The Met police have responded with a new tactic, "Snatch Squads".
Undercover police will now be patrolling London and have the power to physically drag the criminals off "their" scooters and arrest them before any crime can be committed; so it's fair to say that anyone riding two-up on a scooter whilst wearing balaclavas will look out of place and could well be subject to an encounter with the Metropolitan Police.
That's not to say all scooter riders can be tarnished with the same brush – especially when riding around the city in the current sub-zero temperatures… But wearing a tracksuit and a black flip-up Boxer helmet with a tinted visor will probably draw attention.
Lets all pray the Met can start to combat the siege before it's too late!
Source: The Independent