Ducati MotoGP rider Jorge Lorenzo posts picture of himself in front of a tree in a homage to the greatest Christmas movie of all time.
Jorge Lorenzo just tweeted out a picture of him stood in front of a tree trunk on Christmas Eve.
Initially we wondered why he'd done it – it wasn't a particular festive looking tree and the emoji tree icon that he chose to illustrate the photograph posted to his 1.6 million Twitter followers didn't offer too much by way of explanation.
— Jorge Lorenzo (@lorenzo99) December 24, 2017

And then it hit us!
This is a subtle hint from Lorenzo as to how to spend the rest of our Christmas Eve…
It's a veiled but clever reference to one of the greatest Christmas movies – and births – of all time, so now we're going to settle down and celebrate the true meaning of Christmas in the way that Jorge would want us to.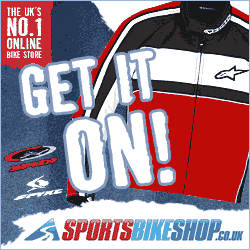 Feliz Navidad Jorge. Feliz Navidad.
(And here's to a less Gremlin filled 2018!)