If you're a fan of modern Tron and little bricks that really hurt when you stand on them, then you're in luck.
Those who know anything about Disney's Tron know that there are two very distinct Light Cycle designs.
In the original, the bikes where far simpler due to the CGI capabilities of the time, but we're also going to go out on a limb here and say that their design is also arguably more iconic.
But with the reboot and the journey of SAM Flynn into the computer generated world everything was updated. And it's this design that is going to be hitting collector stores in the new year.
It's perhaps no surprise either considering that the Tron Light Cycle Roller coaster is based around this modern twist on the classic 1980s Disney theme and we're talking about two company's who like nothing more than a solid, commercial tie-in.
Designed by the BrickBrosUK team, the final design is solid and pretty faithful to the movie. But you can expect it to change a little as the master builders at Lego get their brick hands onto the plans and take it into production.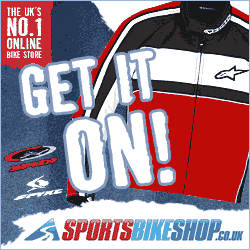 "The tron light cycle is based on the Disney : Tron Legacy film and consists of a tron light cycle with a user minifigure Sam Flynn it also comes with a Grid base to mount the light cycle on for display.
The light cycle allows a minifigure to easily fit into and clip onto the handles, the light cycle its self has a console in front of the user, two handle bars and detailing down the sides, there is also a power stream behind connected to the light cycle. The Sam Flynn minifigure comes in a tron suit with helmet and disc connected on the back of the minifigure for added detail. The light cycle can easily be mounted on to the Grid base with two connection points and the base has the Grid effect with black and trans-blue tiles creating a tron feel and has a medium azure trim for finish."
We hope that the lights stay though. Because what is Tron without lights!
Source: Nerdist