External report targets much needed focus onto how to 'save the motorcycle industry'.
A varied group of concerned motorcycle riders, anonymous insiders and veterans have helped to compile a research report that seeks to identify the underlying causes for an issue that has remained relatively unspoken by swathes of the motorcycle industry; In the wake of falling sales and new rider interest, 'Can motorcycling be saved?'
Spearheaded by former Indian Motorcycle exec Robert Pandya, the reports published by the 'Give A Shift' group make for eye-opening reading.
Starting with a written survey distributed to over 300 participants, the results formed the framework for a frank, round-table discussion that took place at the Long Beach motorcycle show in mid-November, amongst 25 of those same participants and invited guests.
And the outcome? The message is that 'we are in trouble, and there is no silver bullet', according to Pandya.
With the exception of some specific regions, sales are globally falling in almost every segment, the Baby Boomers and Generation X'ers that for so long have been the stalwarts of the industry are quickly growing old and out of the industry and replacements aren't arriving in any great number.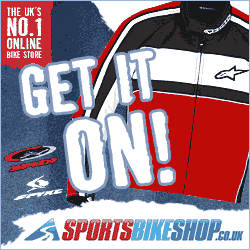 "Motorcyclists and the motorcycling industry has done fantastic marketing motorcycles to motorcyclists but they have been terrible in marketing them to people who don't know they are motorcyclists yet."
Plus, the threat of electric and autonomous vehicles looms large, with the possibility that two-wheeled vehicles could be pushed off of the roads completely.
The report can be downloaded and read in its entirety from the group's file repository, but some of the major takeaway points are ones that frequent readers of Motofire will be well aware of.
The industry as a whole has failed to attract the new riders that would have been the current lifeblood of motorcycling; women, minorities and millennials have all been overlooked by an industry that focuses too tightly on the dwindling, aging baby boomer market and their disposable income by selling top-of-the-range bikes whilst almost actively ignoring the needs and desires of any new – and often lower purchase price-orientated – riders.
"Dealers still often do not know how to sell to women, couples, families and non-traditional customers," argues the report. "Being enchanted by motorcycling can quickly be dulled by a poor, confusing or dismissive dealership experience."
"There's a whole bunch of anti-motorcyclist discrimination, and the inverse of that is that we don't have incentives for people who ride motorcycles whether it's going across the bridge free or park easy in New York city, parking on the sidewalks in San Francisco,…we have a much smaller footprint than other vehicles and I don't think there's any incentive for people to ride motorcycles."
To quote the article from LA Times upon much of this post has been based,
"The industry also has failed to appreciate the importance of the female rider, losing sight of the concept that mothers who ride tend to produce children who ride. Instead, manufacturers focus too tightly on the more typical male consumer and, when it comes to women, rely on the careworn "shrink it and pink it" approach to apparel and gear manufacturing."
So where do we go from here?
It's clear from the report that a lot of this work has to be done by the current crop of motorcyclists themselves; we need to continue to self-correct, self-police and work as a collective to improve the image and allure of motorcycling to others that aren't necessary within our immediate peer group.
But the motorcycle industry as a whole needs to actively step-up its game and move away from the naval-gazing gradualism  that's seen its importance and worth dwindle in recent years.
Motorcycling is an exciting past-time, a vital method of transport and also still (for the time-being at least) seen as cool.
We may not have much time left to affect change, but with individuals coming together to form positive – but challenging – work such as this from the 'Give A Shift' group, it's possible that the future might be different.
Ultimately however it's up to the current crop of industry professionals and manufacturers to step out of the comfort of their increasing shares of rapidly dwindling market and to up – and change – their games.
Source: LA Times and Give A Shift