Adventure riding has become a bit of a rite of passage in recent years. From C90s to R1200 GS', no matter what you ride you've not really ridden it until you've wrestled it through 300 miles of gravel and sand; conquered a nose bleed-inducing mountain range, or took a sabbatical to ride the Pan American Highway.
There's endless amounts written about what bike you should be riding and where to ride it; how to plan your route, the kit you should wear and how to hone your riding, but what's often ignored is what to take and how to pack it.
Take too much and no matter how state-of-the-art your bike is, it will be too heavy and handle badly, and you'll spend your trip at the side of the road rifling through your panniers for that thing you really need and then struggling to get it all back in again.
Take too little and you'll quickly come unstuck without the tool/change of clothes/other thing you decided you didn't need, but now really need. It's a tightrope, but thankfully there is a way…
Here's what to take and how to pack it…
Before you go anywhere
Do your homework
Sounds obvious, but it's all too easy to fall into the trap of packing for every eventuality, and it invariably ends in you strapping the entire contents of your garage and wardrobe to your seat.
Having a clear picture of where you're going, what is/isn't there, and the weather conditions and type of terrain you'll encounter etc. will tell you what/what not to take, eg: if there aren't many hotels on your route, you'll need some camping gear.
Leave your baggage behind
Buy a six-piece luggage set and you will fill it. As a solo rider, some decent sized panniers should give you enough space for clothes, tools, electronics and toiletries (we'll tell you how in a minute). A compact tank bag or map case will hold stuff like documents, phone, money etc. You can use the pockets in your riding gear for other bits. That's all you should need.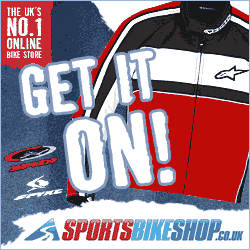 Unless you're two-up, avoid a top box. Again, you'll fill the space with unnecessary stuff, adding weight where you don't want it.
How to pack light:
Clothes
The secret here is replacing heavy/bulky things like jeans and woolly jumpers with lightweight outdoors-type stuff, and going multi-functional – a mid-layer you can use on the bike and off it etc. And remember that packing for two months is the same as packing for two weeks, you just need travel wash or coins for the laundrette.
Toiletries
Slim down your toiletry bag by not taking items you'll get for free in hotels/B&Bs or by sharing with your pillion or riding buddies.
Tools
Even if you're 100% confident that the AA/RAC will still be able to rescue you, and that there are plenty of dealers on your route for major repairs, a few tools to help with the basics is a must. Only take the ones that fit your bike and not full sets to save room and weight, and try them out before you go.
Electronics
Again the secret here is to go multifunctional – a smartphone can be a camera, laptop, and sat-nav all in one. If you can't double up on devices, get a universal charger instead of carrying separates. Or leave it all at home and just enjoy the ride…
Camping
Camping gear is more compact and lightweight than ever, so leave the old family canvas ridge in the attic and invest in some new stuff. Go for gear designed for cyclists – if it's small and light enough for them, it'll be a doddle to carry on a motorcycle.

Packing tips:
Use compression sacks, plastic tubs or zip-lock bags to separate clothing, toiletries etc. and make them easy to find
Hard panniers? Get some inner bags, as they're much easier to manage off the bike
Keep camping gear separate, in a waterproof bag strapped on your seat or rack for a quick and easy pitch
Aim for an even distribution of weight between your panniers, and keep the bulky items low down and as far forward as you can
Keep items you're going to need quicky/regularly – rain suit, documents etc. in your tank bag or at the top of your panniers.
Oh, and one last thing… Always double check everything is secure before you set off!