Can you say "electric motorcycle" in Italian?
Moto Elettrica!
At least that's what google tells me. Why does it matter? Because Ducati is planning to build an electric motorcycle between now and 2030. Molto Bene!
At the Frankfurt Auto show, Matthias Mueller, VW Group Chairman, stated that every Group brand would have a electric vehicle by 2030, and that included the Italian two-wheeler known as Ducati. Now that 2030 deadline seems an awfully long way away, but this was a general deadline for all the group brands. It is possible Ducati could release one sooner.
Rumor has it, that back in 2015, Claudio Domenicali, the CEO of Ducati, was in Thailad and rode a Hypermotard that was converted to electric using the inners of a ZERO FX. Perhaps, if true, this event put e-bikes on his to-do list.
In a September interview with Motorcycle.com, Domenicali stated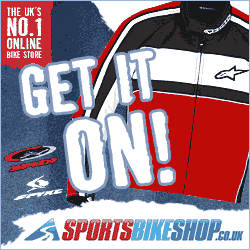 "Yes, I think electric propulsion will be very interesting for the future, uh, even if we still consider today to be too early for how the technology of the battery is, and so when you put that on a motorcycle you have to compromise very much the weight currently if you want to achieve a reasonable range. So it will come but it needs some more time."
Translation: Battery technology, especially weight vs range, isn't where Ducati wants it to be. YET.
As we've seen from auto manufacturers like Tesla and motorbike manufacturer ZERO, battery technology is rapidly improving all the time. VW's own Audi R8 e-tron is great example of how the company wants to push the performance envelope with electric power.
What for will the production bike take? We've no idea, although we love the concept produced by Bart Heijt and Fernando Pastre Fertonani for their Milan ScuolaPolitecnica di Design post-graduate project featured here.
While we've seen a few Ducatisti switch their petrol powered bikes to batteries, we look forward to seeing a real factory electric bike, dressed in red. Bellissimo!