We missed this at EICMA and now it's all we can think about.
The Honda CB4 'Interceptor' concept was one of the stars of an otherwise tepid display at the Milan motorcycle show but not a lot was revealed from Honda at the event itself.
As always with the Big H (as literally nobody calls them), this concept will almost certainly languish as nothing more than an idea in the Honda development offices, but a lot of the technology on show should find its way somehow onto some of our bikes in the near future.
We've already discussed the air 'turbine' that's used to power the dashboard, but we hadn't seen the other screen that it is supposed to be supplied with its energy. And now we've seen it, we can't think of anything else.
As riders who are used to taping our scrawled directions onto pieces of paper to our tanks, the idea of a digital display on the hump of the motorcycle seems like absolute genius to us.
All of which is great – but it'll probably never happen.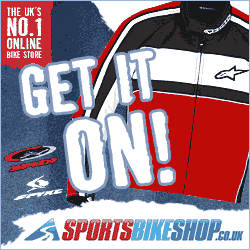 But you know what should be happening? What about that RC-E concept Honda?