Get your holiday planners out, because Ducati has announced plans to open an 115,000 square foot theme park in North East Italy.
The attraction will be called "The Ducati World Showcase" and will be located within the already existing Mirabilandia theme park in Emilia-Romagna region.
As well as the Italian bike firm's wares being on display in a swanky new showroom, Ducati are taking everything way further, because it will also feature a museum, displaying different models from past and present eras as well as roller coasters, simulators, virtual reality and children's attractions. It's going to be fun for all the family!
"Ducati World will give visitors a chance to live an exciting journey inside the Ducati brand," said Alessandro Cicognani, Ducati Licensing and Corporate Partnership Director. "Thanks to this agreement, together with Parques Reunidos we're developing the first motorcycle themed area in an Italian amusement park. Mirabilandia's location, at the heart of the Motor Valley, adds further value to this project dedicated to fun."
"This partnership and investment will transform Mirabilandia, empowering the park to attract visitors from all over the world," said Parques Reunidos CEO Fernando Eiroa.
"Ducati World continues the Italian strong tradition for sports and automotive and provides an engaging and innovative experience for motorcycling fans. Ducati is a global brand with a great reputation, as well as a strong local presence."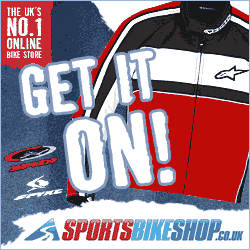 "We are very proud to host a brand such as Ducati in our park since it represents passion and adrenaline for most of the Italians," he said.
"These are values which properly describe the experience our visitors live every day inside the park. Moreover, this partnership will for sure embody an added value for the territory where both Mirabilandia and Ducati were born."
Source: NDTV